Brands gallery (56)
Here you'll find all the brands that have been a part of our platform over time. We add new companies to our brands gallery every month, so there's always something fresh to discover!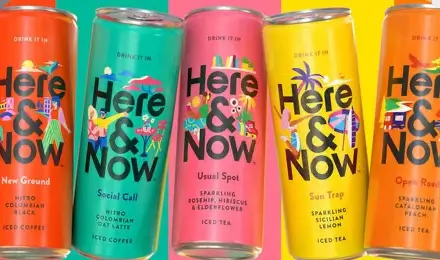 Here&Now
Premium Iced Tea&Coffee
We are Here&Now: Premium Iced Coffee & Tea. As an overworked, overstimulated generation always looking for the next quick fix. We are here to fuel the slowdown and extinguish burnout with all-natural, low-calorie, no added sugar, iced coffee and teas that are in no rush. This is your moment to live in the Here&Now. Drink it In. (Formerly FITCH Brew Co)
Learn more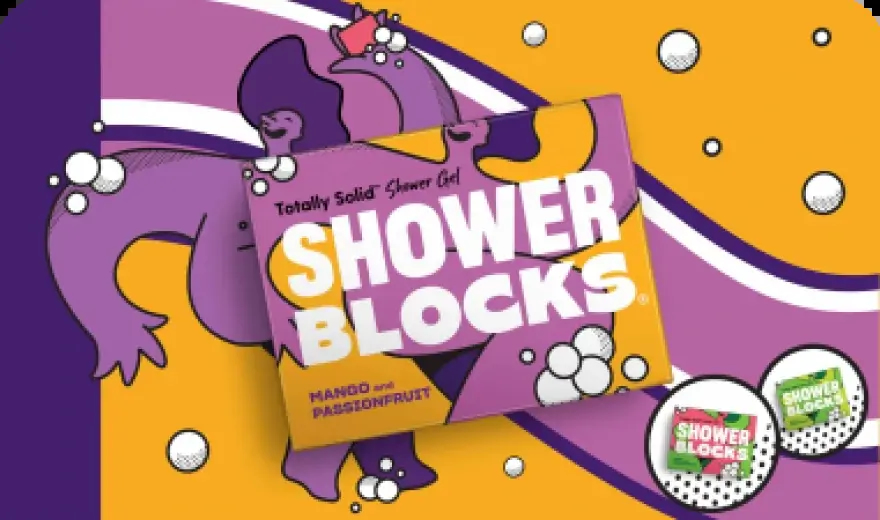 Shower blocks
Plastic free solutions for shower experience
DO A SOLID FOR YOUR SKIN AND THE PLANET. On average each person uses 10-14 bottles of gel a year. That doesn't sound too much when you just look at your own little pile, but imagine what that pile looks like through your immediate family, then your street, your city… and then the whole of the UK. Unfathomable, right? SHOWER BLOCKS are bubbly, hydrating and totally plastic free alternatives to shower gel, here to remove single use plastics from showers all over the UK. ------- We're a UK based brand that owns our own small but quickly growing manufacturing operation. At the end of 2022 we invested in scaling equipment after proving out our product for 2 years, with the aim of pushing growth via export before coming back into hit grocery in the UK. We currently sell via UK based distributors, direct to retailers and are an Amazon Vendor partner. We are about to launch into an EU based retailer with 700 outlets across 7 countries, having just put an agreement in place as of Feb 2023.
Learn more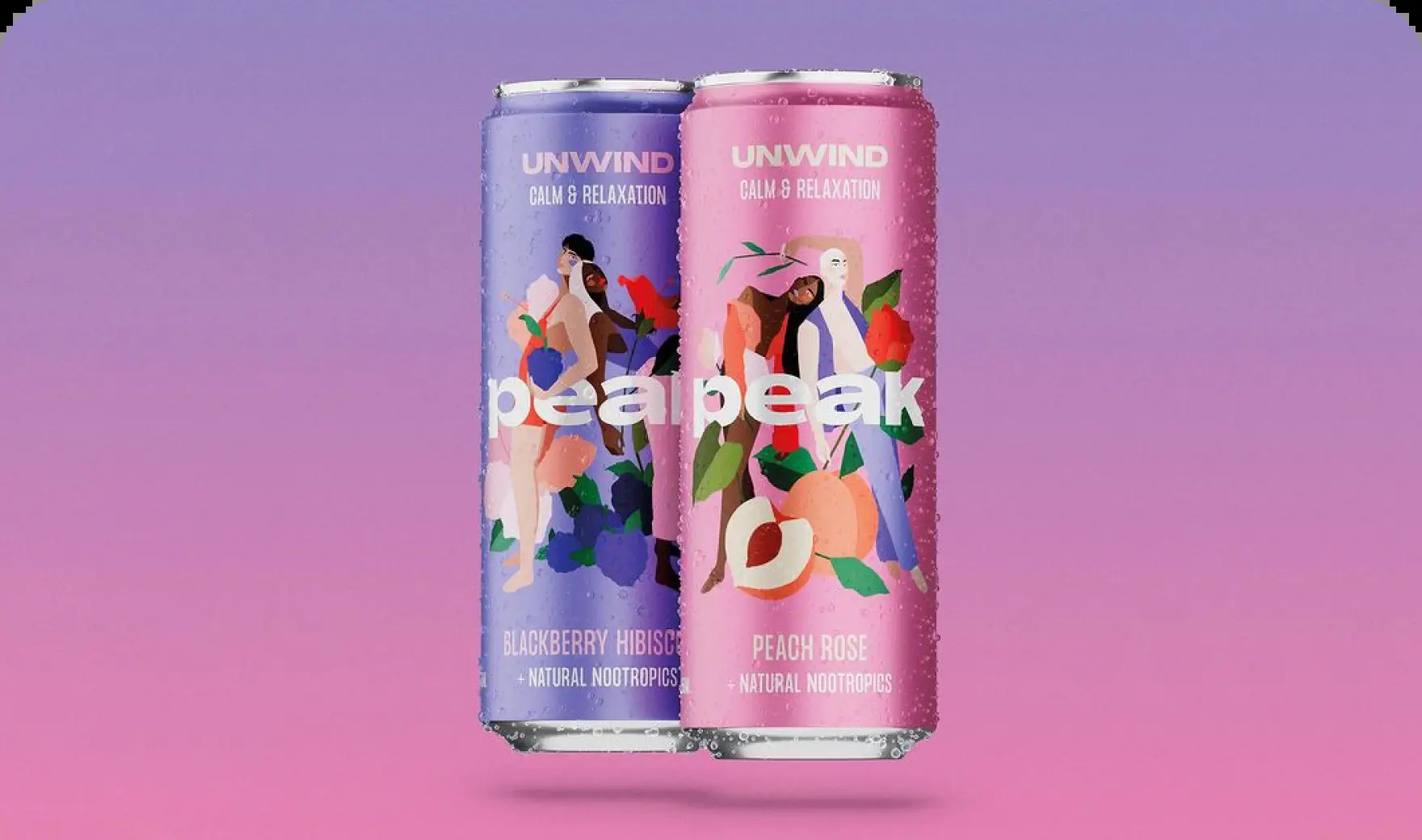 Peak is innovating a new category of beverages with its award-winning 'Mood Drinks'. A range of functional health drinks, specifically formulated with natural nootropics to lift or calm your mood.
Learn more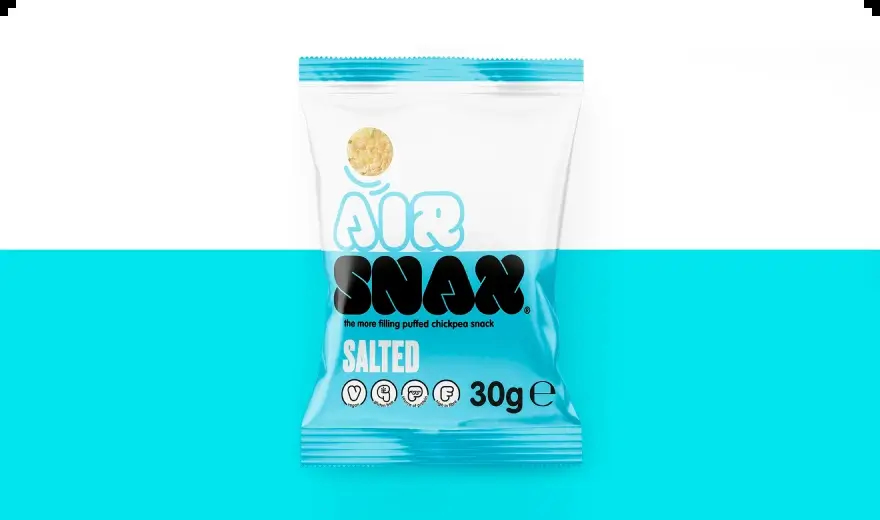 AIRSNAX - The more filling puffed chickpea snack The ultimate healthy snack We're on a mission to fight hungry with healthy. That's why we've combined the lightness of puffed chickpeas with the added nutritional benefits of green and yellow peas, topped with nutrient dense, natural flavours to create a satisfyingly snack that's both healthy and filling. Our believe is "Snacks aren't healthy if they leave you hungry". 57% Raw ingredients and only plant-based goodness: • 100% Vegan • Gluten Free • High in Fibre • High in Plant Protein • Nutrient Dense • Low Calorie • Low Fat • Low Sugar Made in the UK Available in 4 tasty flavours: Salted Salt & Vinegar Black Pepper Sweet Chilli Convenient 30g packs ideal for on-the-go, meal deals, and at-home consumption. Meets key consumer snacking needs for enjoyment, health and convenience.
Learn more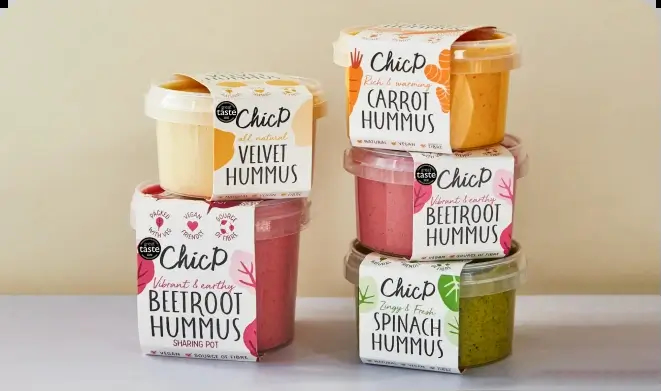 ChicP creates a variety of hummus and other plant-based food, based on a passionate commitment to reduce waste and create healthier, natural plant-based products
Learn more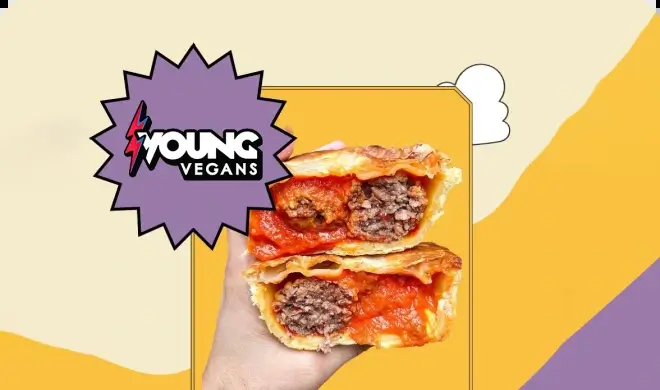 Young Vegans
Handmade vegan pies & pizzas
Established Oct 2015, Young Vegans is one of the UK's leading 100% vegan food brands specialising in baked goods and vegan cheeses. Initially focussed on restaurants with two locations in Camden & Bethnal Green, YV have more recently been growing D2C sales online delivering product to customers and hot food service industry across the UK.
Learn more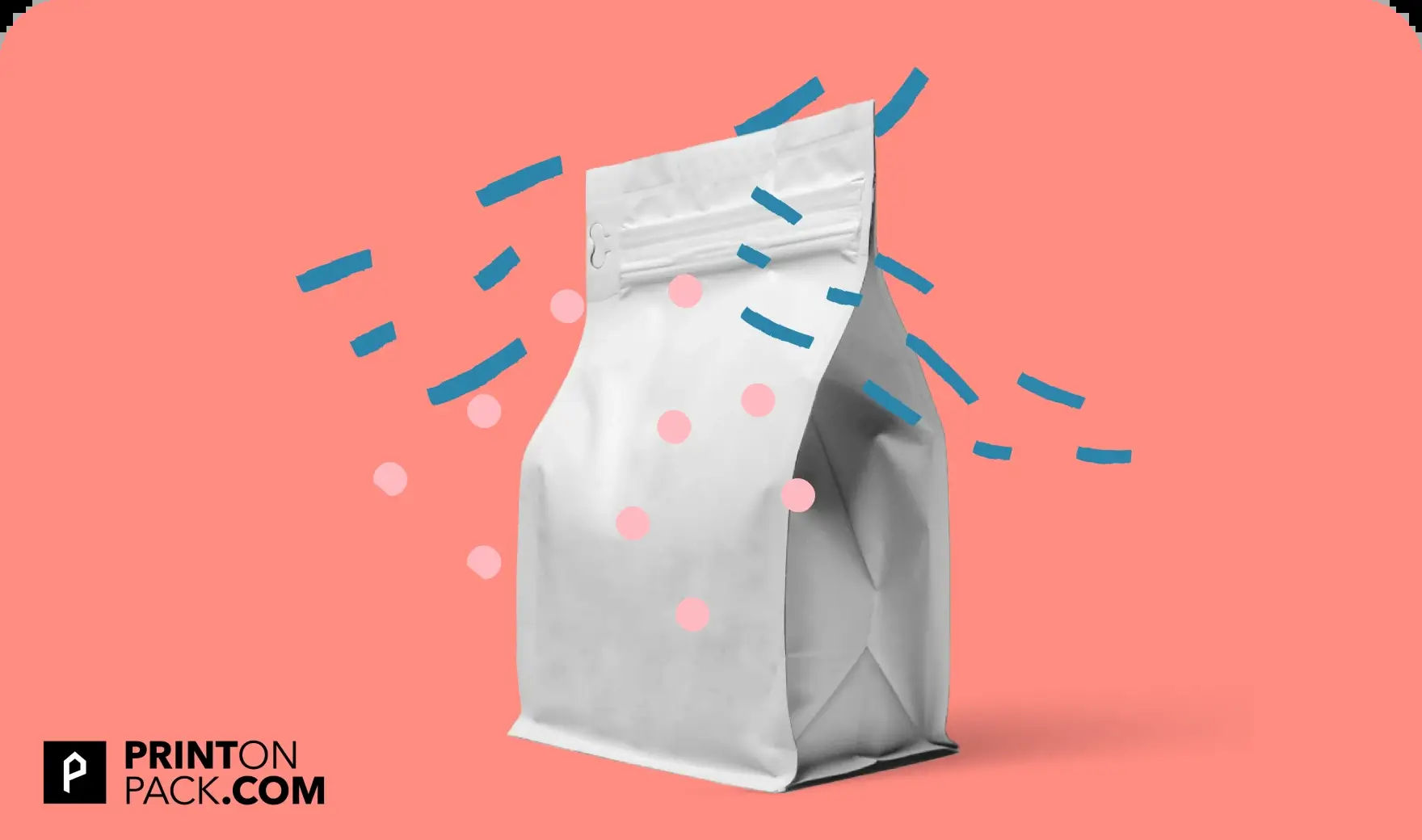 PrintOnPack.com
Online marketplace
We are building a global marketplace where flexible packaging manufacturers can easily meet new clients and vice versa. Our goal is an effortless, efficient, and transparent market platform both for clients who are after the best packaging for their products and for packaging manufacturers trying to expand their client base. PrintOnPack tends to simplify this complex process and upgrade the tangled market.
Learn more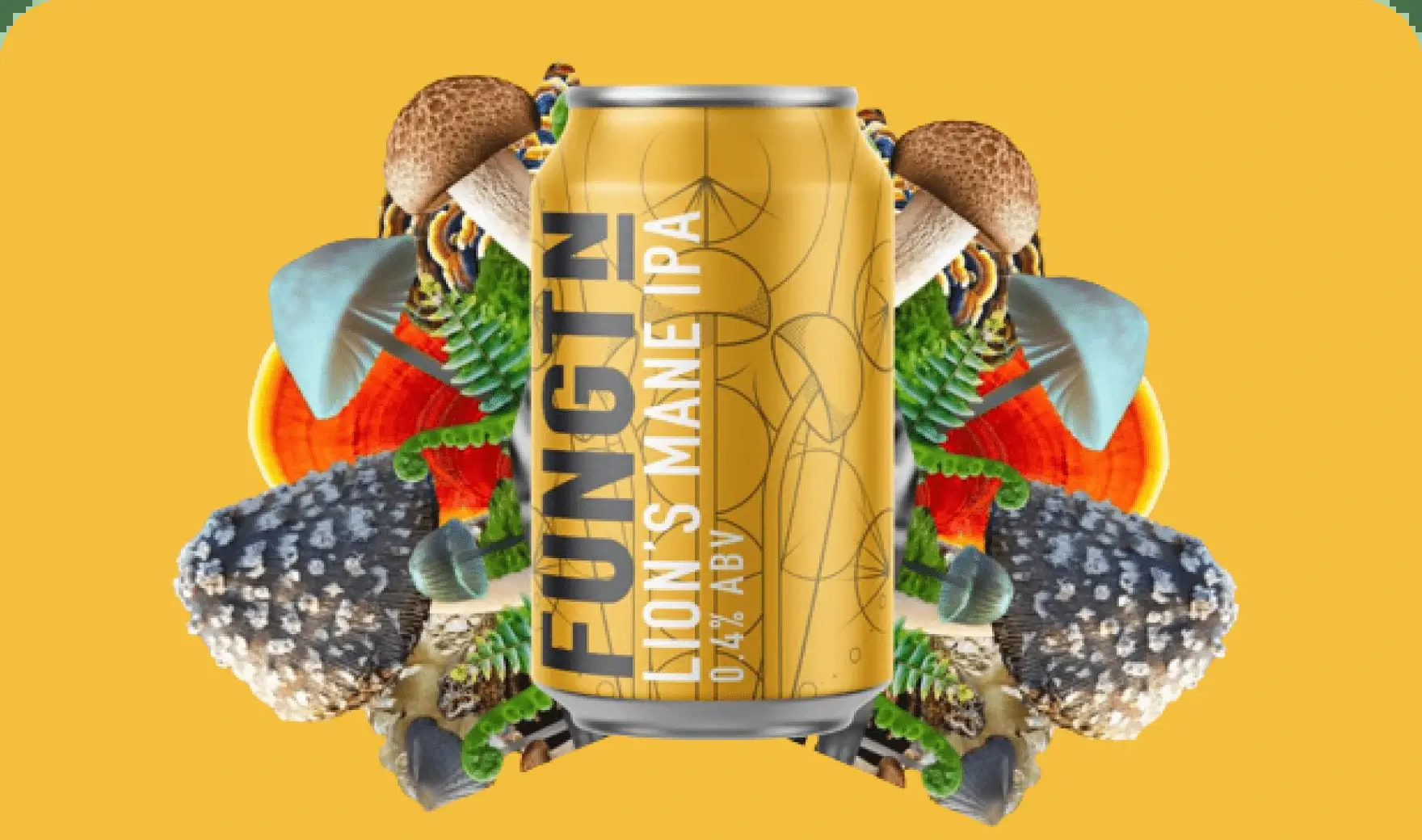 Fungtn is an award-winning alcohol-free craft beer brand. The first AF beer to brew with functional mushrooms for a more mindful beer. Helping consumers to empower their health and keep mind and body on good form. UPD: Fungtn won a Great Taste award for their Shiitake Dark Lager. This is one of the UK's most prestigious awards!
Learn more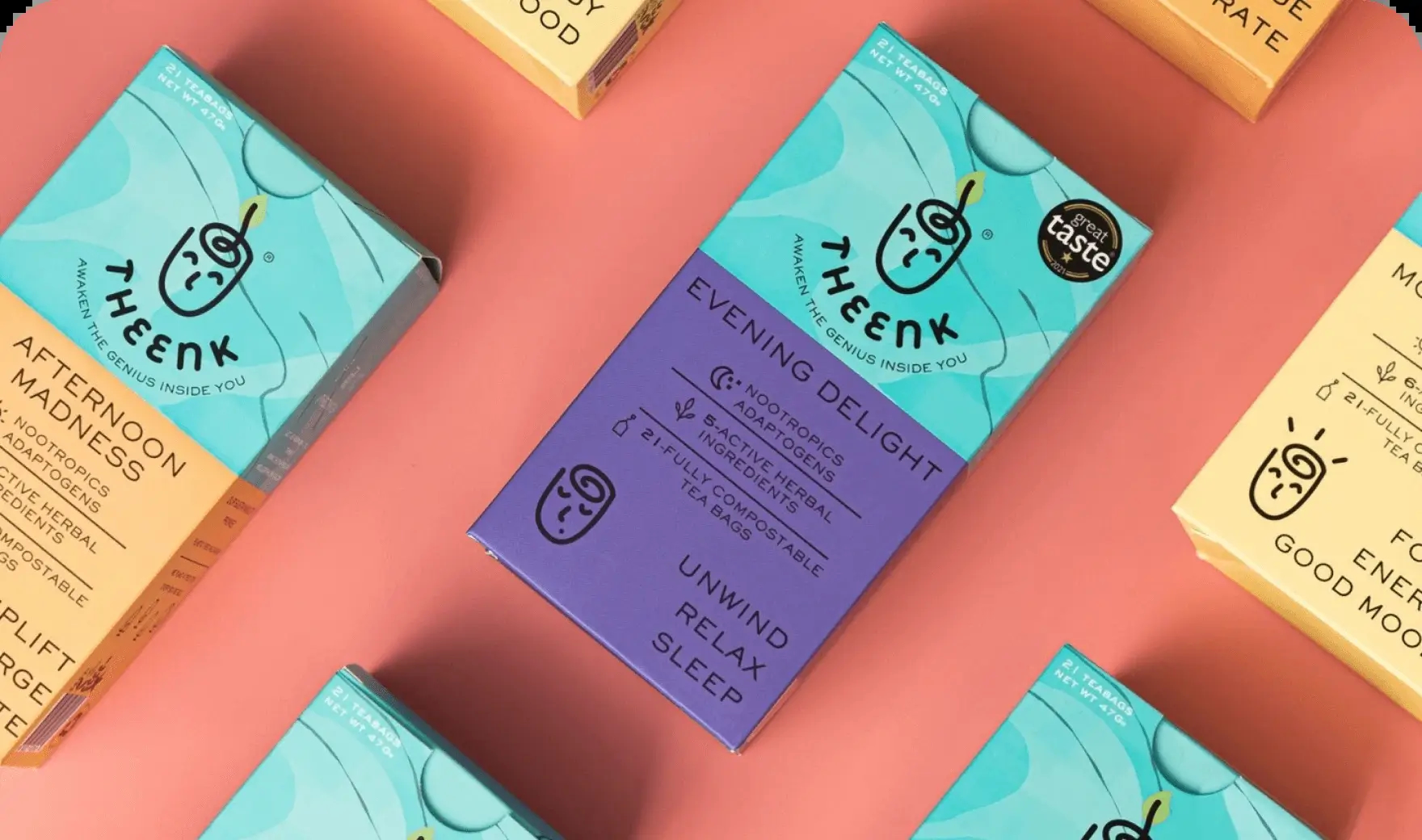 Theenk Tea
Functional herbal tea
THEENK TEA is a multi-award-winning set of herbal tea blends designed to naturally support your brain function and mental wellbeing. Each box is packed with 21 compostable teabags filled with a variety of 12 herbal nootropics and adaptogens divided into 3 functional blends for mornings, afternoons and evenings. THEENK TEA is the first product of its kind on the market. It's been developed to support one of the most important organs in the human body - the brain. THEENK TEA uses functional herbal ingredients to support brain function throughout the challenges of everyday life. It's designed to maintain balanced energy levels, improve focus, relieve stress and help achieve a good night's sleep. It's also working in the long-term to support memory, concentration and adaptation to stress. We also plant a tree for every box we sell and our packaging is 100% plastic-free!
Learn more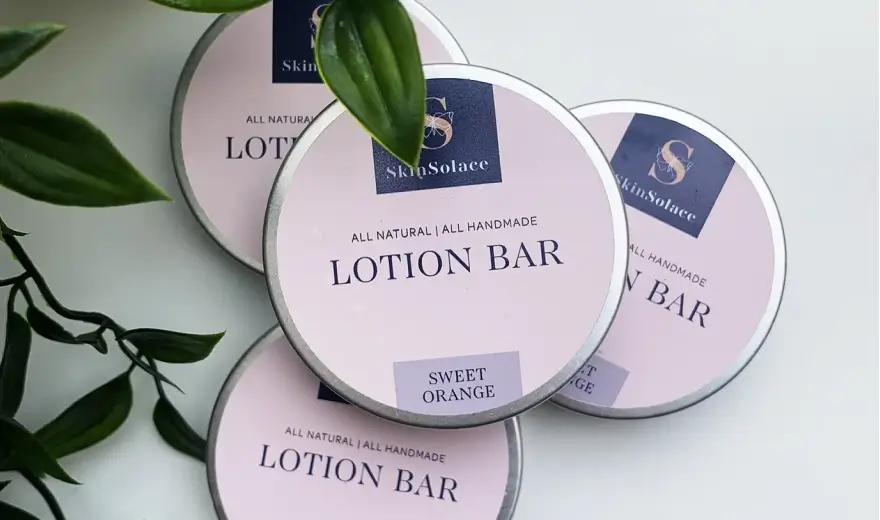 Skin Solace Natural
Skin Care
Skin Solace produces handmade vegan skincare, candles and accessories. The brand has a keen focus on holistic wellbeing and the products are designed to feel indulgent and special inducing feelings of care. The products are made using minimal ingredients to provide maximum natural benefit to the end user, with no chemical enhancement making Skin Solace products a safe choice for the whole family. Skin Solace candles are made with a unique blend of essential oils to support good mood and relaxation. With the addition of loose tea, journals Skin Solace provides everything one might need for a moment of self-care. The business had marked success when in retail establishments and I have therefore taken the decision to establish Skin Solace as a wholesale brand. I am in the process of creating a brochure and branded point of sale displays for retailers. I am also in the process of registering with Walmart.com to bring Skin Solace to the American market, the posibilites are promising.
Learn more

We make award-winning gut-friendly water kefir, a delicious fermented beverage that's raw, vegan and contains 30bn probiotic live cultures per bottle. It's often likened to a craft natural soda in taste, with a twist from fermentation. We brew our kefir in Devon using organic sustainably sourced ingredients and work directly with growers were possible. PiQi was launched in 2021 to help people look after their gut-health on a plant-based diet and have been recently featured in Delicious Magazine, Stylist and Virgin.com We offer a quartet of delicious flavours: Grapefruit & Cardamom – aromatic and sophisticated (Gold award winner from Taste of the West) Organic ginger & lemon – zesty and fresh (Silver award winner) it will wake you up better than coffee Butterfly Pea flower – unique blend brewed with fresh lychees and blue pea flowers (Gold award winner from Nourish Awards) Original – delicate and floral with honey notes (brewed with organic figs) We're also vegan certified
Learn more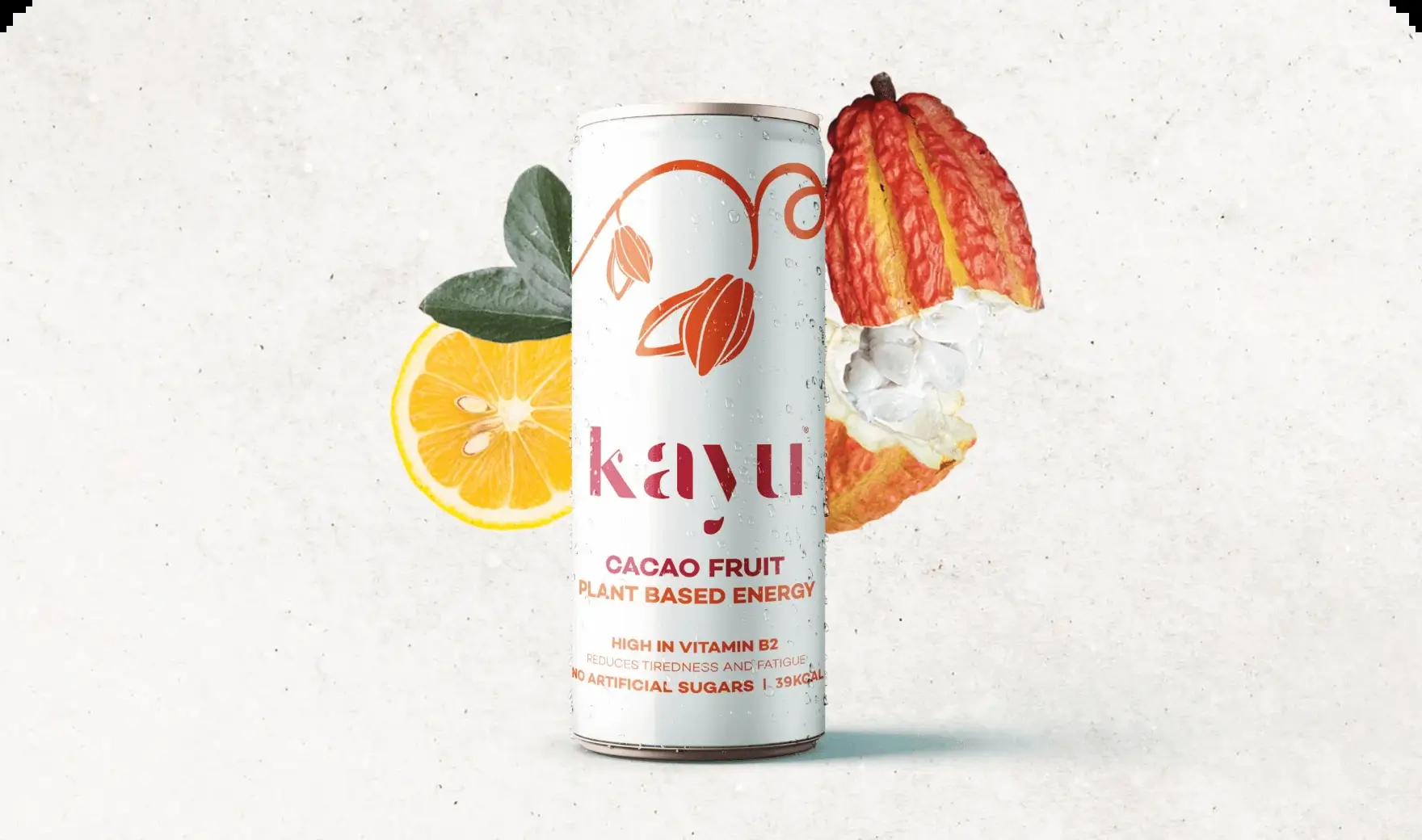 Kayu is the FIRST Natural energy drink made with cacao fruit in the UK. We are a fast growing beverage company and aim to become the first natural energy drink in the UK and EU. Our ethos is centred around lessening food waste by using unused cacao pulp as the main ingredient of our wellness drink! Through this, we are: - Reducing tiredness and fatigue naturally - Providing extra revenue to farmers - Sharing a new flavour with the world Customers will love Kayu because it's vegan, has no added sugar or chemicals and is only 39 calories per can!
Learn more

Bemuse Limited
Food & beverage
A range of non-alcoholic, sparkling mead from Bemuse introduces a truly alternative alcohol-free option. Made for those looking to moderate alcohol consumption, who constitute the trending no- & low-alcohol market (expected to rise by +34% by 2024). From launch in 2021 to award-winning, highly-rated range distributed in the UK & Benelux, now in talks to expand to the US, Canada, Sweden, France, Australia & China. Established & growing presence in leading online & offline retailers like Wise Bartender, Zero.Zilch.Zip & the Alcohol Free Company. With international distribution,D2C,retail & on-trade models, Bemuse is already revenue-generating & 47% DTC orders coming from repeat customers. 7+ Awards including: Winner: Best No-alcohol Drink & Best Sparkling Drink - World Beverage Innovation Awards Gold:Spring Tasting 2022 - The Drinks Business & The Spirits Business, London Honey Award Silver: IWSC Awards & Finalist: Brand Launch of the Year - the FFD UPD: Launching on Amazon throughout the EU.
Learn more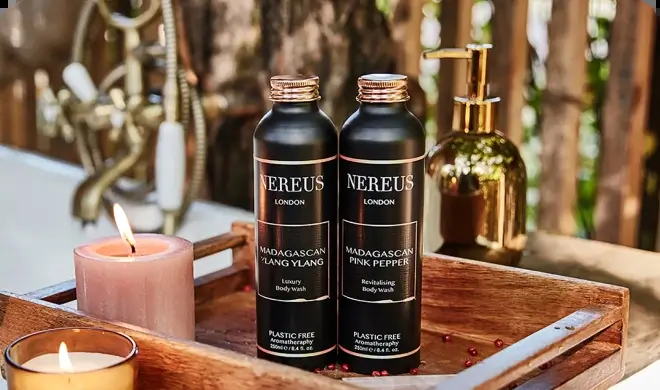 Nereus London
Premium haircare
Nereus London is an award-winning sustainable haircare brand. We help women to restore their beautiful hair and lost confidence, whatever their lifestyle or life-stage, using our scientifically created Nereus Restorative Complex. To date we have had thousands of happy customers and received 5-star reviews from the results people are seeing. Our formulations are Vegan, Cruelty Free and delivered in beautiful plastic free packaging. Our primary route to market is D2C and Amazon. Our next phase of growth will come from new product innovations, retail and salon listings.
Learn more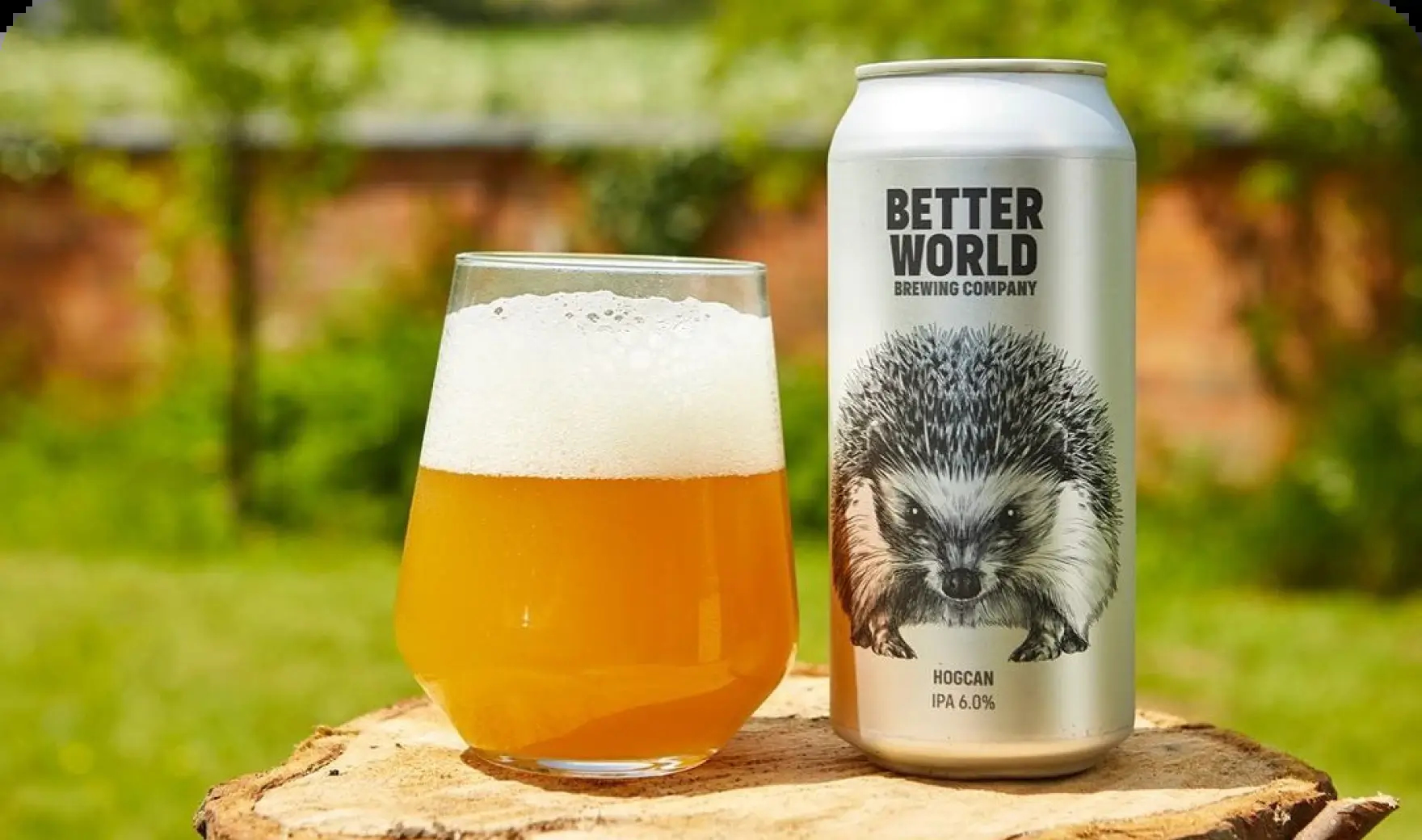 Better World Brewing
Food & beverage
WE ARE BETTER WORLD BREWING - A Beer Brand on a mission to be the no1 for profit and for purpose beer brand in the UK and then the world! We make great tasting and award winning easy drinking beers and we support vital community causes - because together we can make a difference. We're a #Team of four founders with a background in marketing, design, e-commerce and business development. Our #Achievements Opened or first bar in Elephant & Castle (London) opened April 2022 B Corp application in progress & part of 1% for the planet £170,000 of non-diluting investment for our second bar in Wembley Top 15% of Shopify sites that opened in the same week as BWB Won awards for two of our beers Our #Goals - We now we're looking to take the next step on our adventure and bring our beer to the masses, we're in discussions with 2 high street retailers, our Amazon store is ready to launch and we're just months away from launching bar no2 - with your help we can make this happen.
Learn more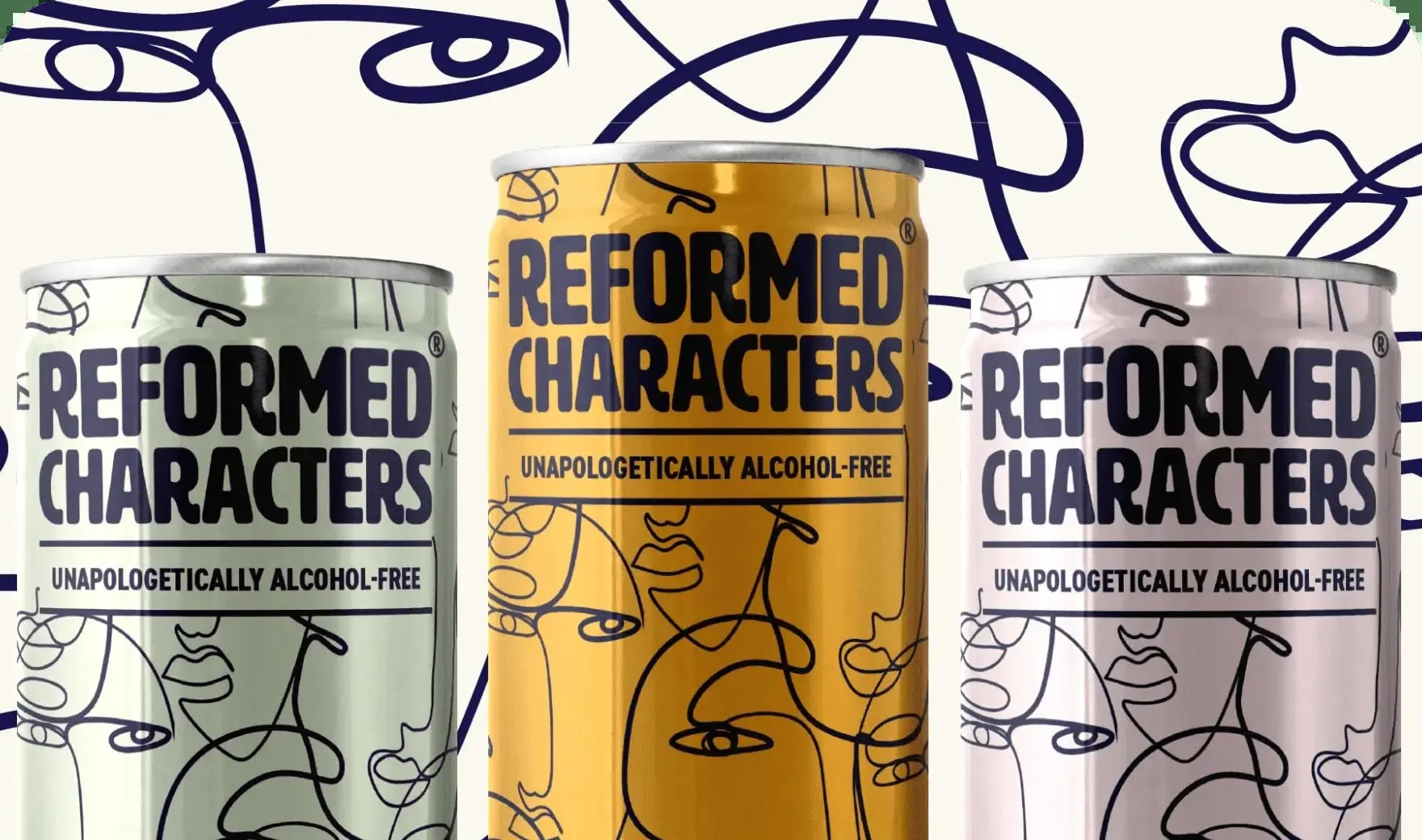 Reformed Characters®
Non-alcoholic drink
At Reformed Characters® we make bold botanical alcohol-free drinks for healthy hedonists looking to take a break from booze – for a drink, a weekend, a month or more.
Learn more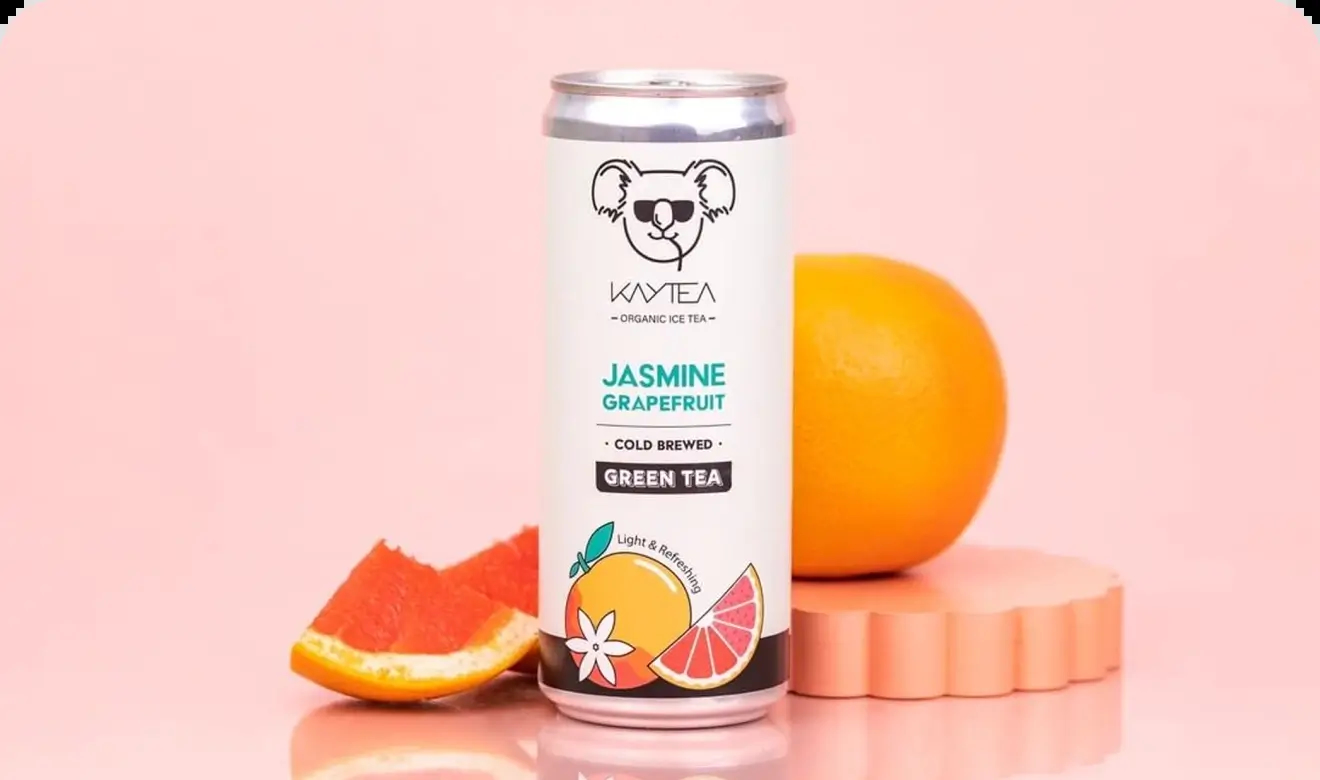 KAYTEA is a HFSS complaint, low calorie and real-infused, organic-certified ice tea, made with only sustainably sourced organic ingredients. The range is proudly produced in the UK using a pioneering cold brew process, and is packaged in recyclable and eye-catching glass and cans with playful branding. The flavours are light and balanced and carefully paired with complementary ingredients - positioned comfortably at the intersection of health and flavour.  They are also favoured by Kate Moss! We are now stock in over 300 independent retailers, with a strong rate of sales in recent listings in Abel & Cole and 167 Sainsbury's.
Learn more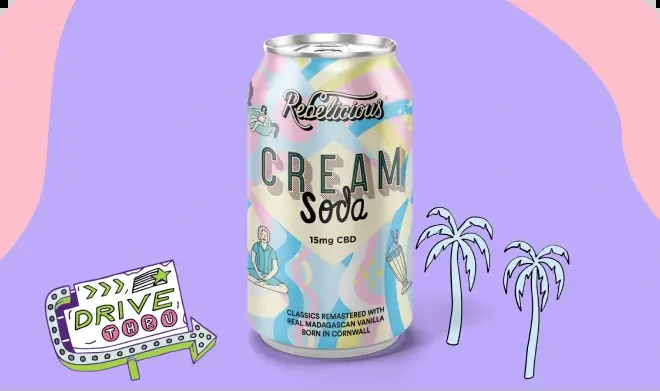 Rebelicious
Food & beverage
#WhatsYourFlavour Rebelion has never tasted so good with new Rebelicious drinks - who have created the first ever CBD infused Cream Soda. Rebelicious drinks are vegan, gluten free & eco friendly, so you can release your inner rebel, guilt and care free. Available in 3 funky flavours; Pink Lemonade, Cola & Cream Soda. All flavours have 15 mg of CBD #Investors The funds we raise here go toward manufacturing & also help us continue to design and expand our range to gift boxes as well diversify to CBD drops #Team For now, we have 2 team members. Our small team has been working for years to bring this project. #Achievements 15K sales in three months Since launch in 2020 we've launched with Sainsbury's on a trial Strategic partnerships distributors & launching into Amazon Innovation in 2023 High rate of revenue growth despite COVID environment #Goals Our purpose is to disrupt the drinks industry with innovative drinks & products, using ethically & environmentally conscious ingredients
Learn more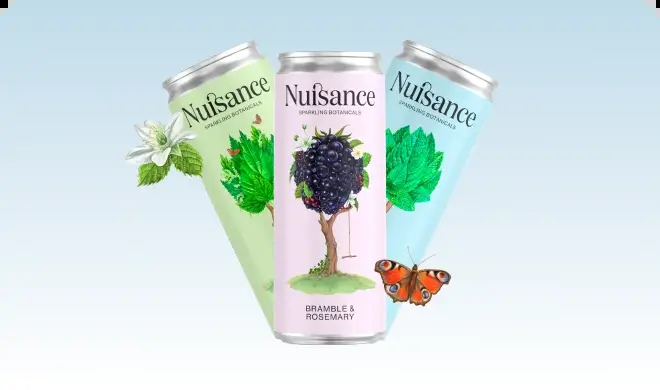 Nuisance Drinks
Food & beverage
Nuisance was born in 2020, when our founder, Hugo, swapped his city desk for gardening gloves. Armed with his mum's recipe and a pocket full of dock leaf, he spent lockdown foraging nettles before launching our trademark Wild Nettle soda. We now have a range of sparkling botanical soft drinks that celebrate the wild side of nature. We turn the unsung heroes of the hedgerow, often considered a nuisance, into daringly delicious drinks. LOW IN CALORIES - All NATURAL - NO ARTIFICIAL SWEETENERS Nuisance in the garden. Extraordinary in a can.
Learn more

Freestar Drinks Ltd
Low-alcohol gluten-free beer
Freestar exists to champion modern beer culture. Consumers' attitude towards alcohol has changed. Freestar is a brand built for the people driving this movement. Freestar captures growth by harnessing consumer's positive drinking choices by removing the stigma of 'not drinking'.
Learn more

Born in 2020, in the heart of London. The trendy, natural style from South Africa & the chic simplicity from Scandinavia are the duo behind our timelessly on-trend brand of baby must-haves for the modern mama. Meticulously curated, and full of love, moccy moo has all the baby-essentials you need. With our tweaks & touches, we've made practical, stylish. Whether you're putting together a gift box for a friend or treating yourself to some exciting new products, all of our items come beautifully packaged & sealed with a bow of course!
Learn more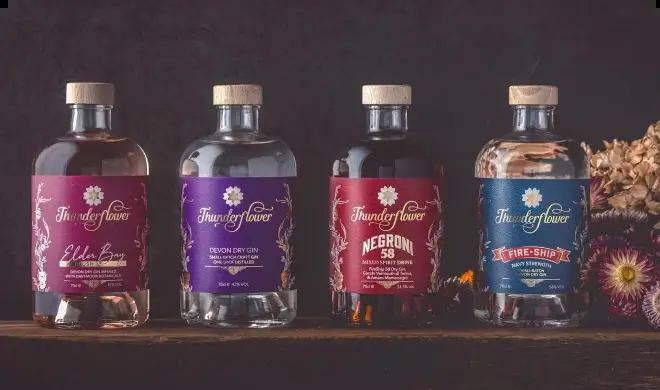 Thunderflower Distillery
Food & beverage
Thunderflower is a small craft-distillery located in Devon producing a range of world-class gins and mixed spirits. All of our gins have won top level international awards and only last month FireShip 58 was awarded England's Best Navy Gin at the World Gin Awards. We have grown organically to date through local retailers and at events and we will be moving into new premises in May. We are raising funds to drive a national sales strategy.
Learn more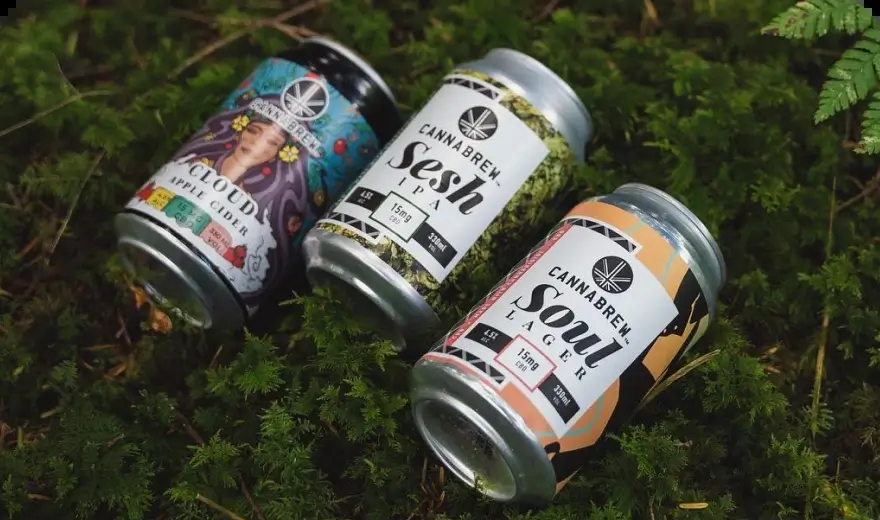 Cannabrew ltd
Food & beverage
Here at Cannabrew, we produce award-winning and sustainable CBD-infused craft beers and ciders. We have won countless awards and are the world's first CBD-infused Brewery to be listed in a major UK supermarket (Ocado).
Learn more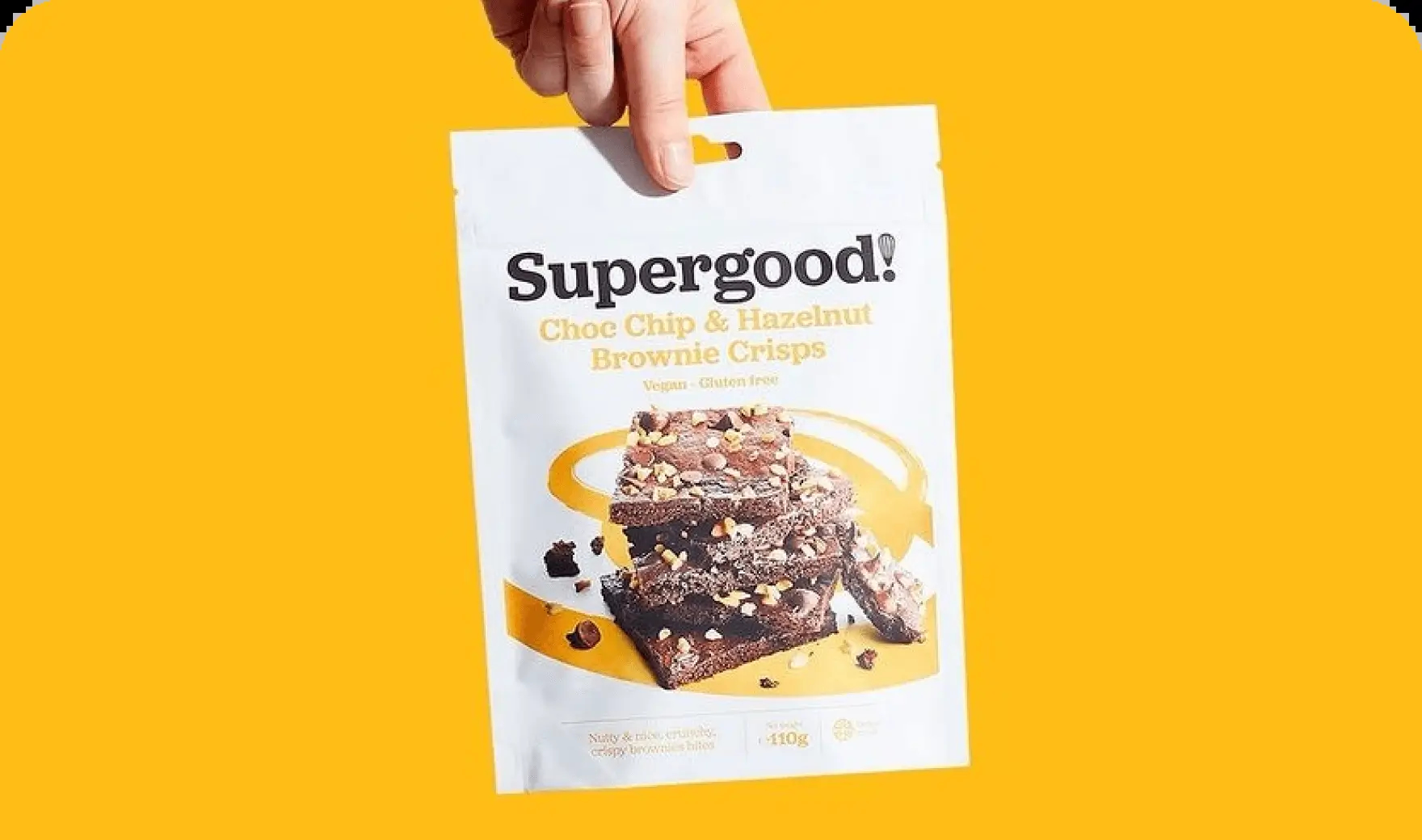 Plant-based gluten-free baking mixes and snacks for the next generation! UPD: - We just launched our Brownie Crisps in the US; - Our first US retailer is Harris Teeter, a 220-store chain in North Carolina; - Our range of baking mixes launched into Zapp, a quick delivery app in the UK.
Learn more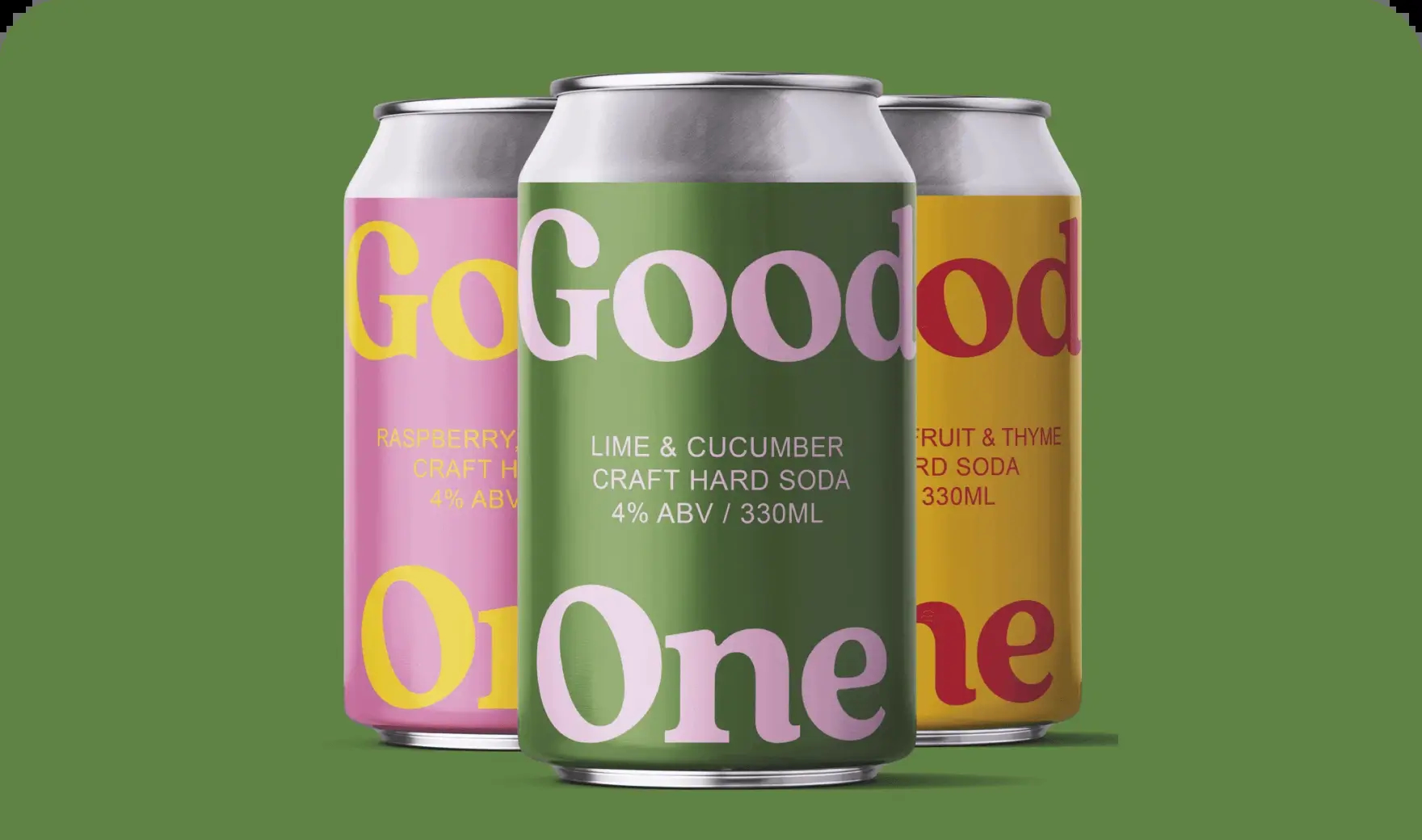 Craft Hard brewed from scratch using fresh, natural, raw ingredients. We brew our award-winning hard sodas with craft-distilled botanicals to create a luscious experience and stylish brand while hitting key points for a more health and sustainability-conscious consumer. The UK hard seltzer market is expected to be worth £75 million by 2023. In addition, the UK off-trade ready-to-drink (RTD) category is estimated to be worth £235m and is growing 28.6% per year – 9% ahead of the wider alcohol sector. The IWSR predicts that hard sodas will likely witness the highest growth rate within the UK RTD category. By providing a well-marketed, healthier, upmarket and truly well-crafted, and genuinely exciting alternative our goal is to secure a growing market percentage year on year. Big wins include: We are sold in Wholefoods across all of its UK locations, Tree of Life is our distribution partner and we have secured a national listing with Honest Burger in 31 restaurants. Let's Have a Good One.
Learn more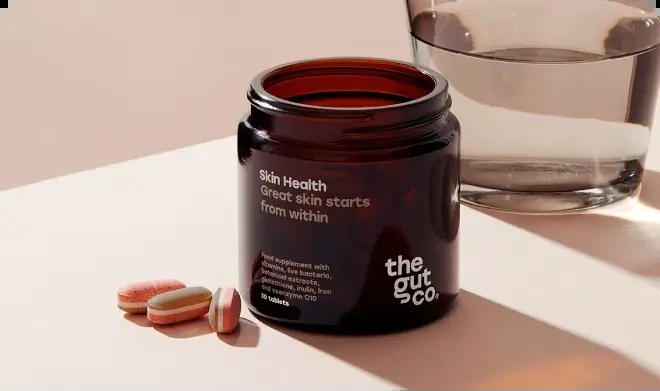 The Gut Co
Wellness and fitness services
The Gut Co is on a mission to ensure gut health is considered and as normal as beauty and skincare. Precision Pre+Probiotics re-defined with our industry leading, multi-component, clinically backed gut-first formulas and our unique Multi Layered Tablet Technology. Take care of your gut and your gut will take care of you.
Learn more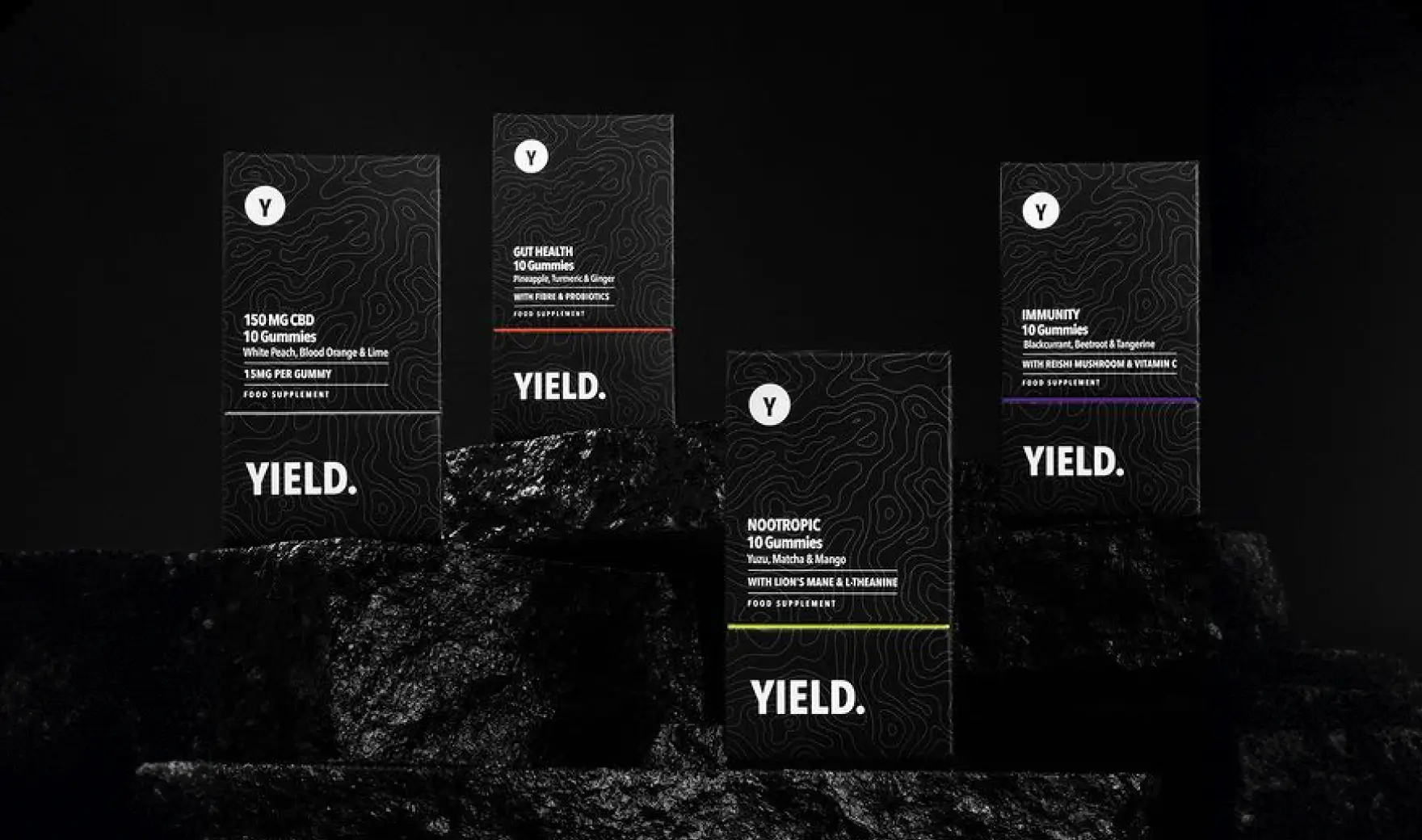 Yield is a next-gen wellness brand that specialises in delicious Supplement Gummies including the UK's first Brain Function Gummy with Lion's Mane Mushroom.
Learn more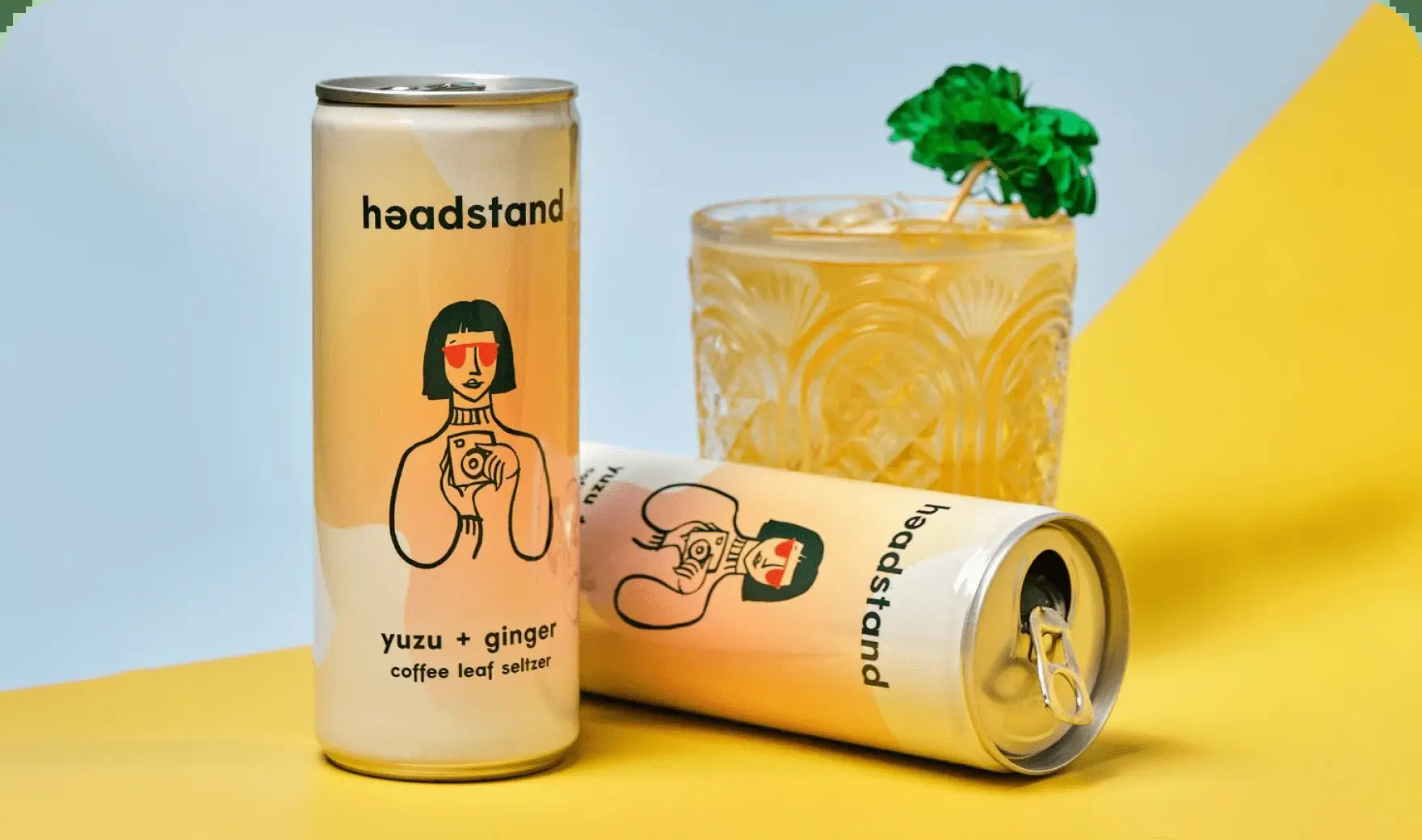 Headstand
Coffee leaf seltzer
44% of coffee producers live below the UN poverty line so we're doubling the income they make from every tree. We're doing it by turning the leaves of the coffee tree into a tea that is the base for our healthy sparkling drinks. Coffee leaf tastes like black tea and pairs perfectly with our first flavour, yuzu and ginger. We add ingredients that make you feel good, chamomile for calm, ginseng to support your immune system, and the green tea extract L-theanine for focus. Launched in June 2022 we already have a UK national distributor and we're being served in over 70 shops around the UK and Ireland. We're creating new flavours, new lines, and growing our team to help drive our mission of sharing drinks that are good for you and good for the world around you. Headstand was founded by multi-award winning coffee professional Josh Tarlo. From running coffee roasting companies to cafes he's seen the power of coffee to be a vehicle to make the world better one delicious drink at a time
Learn more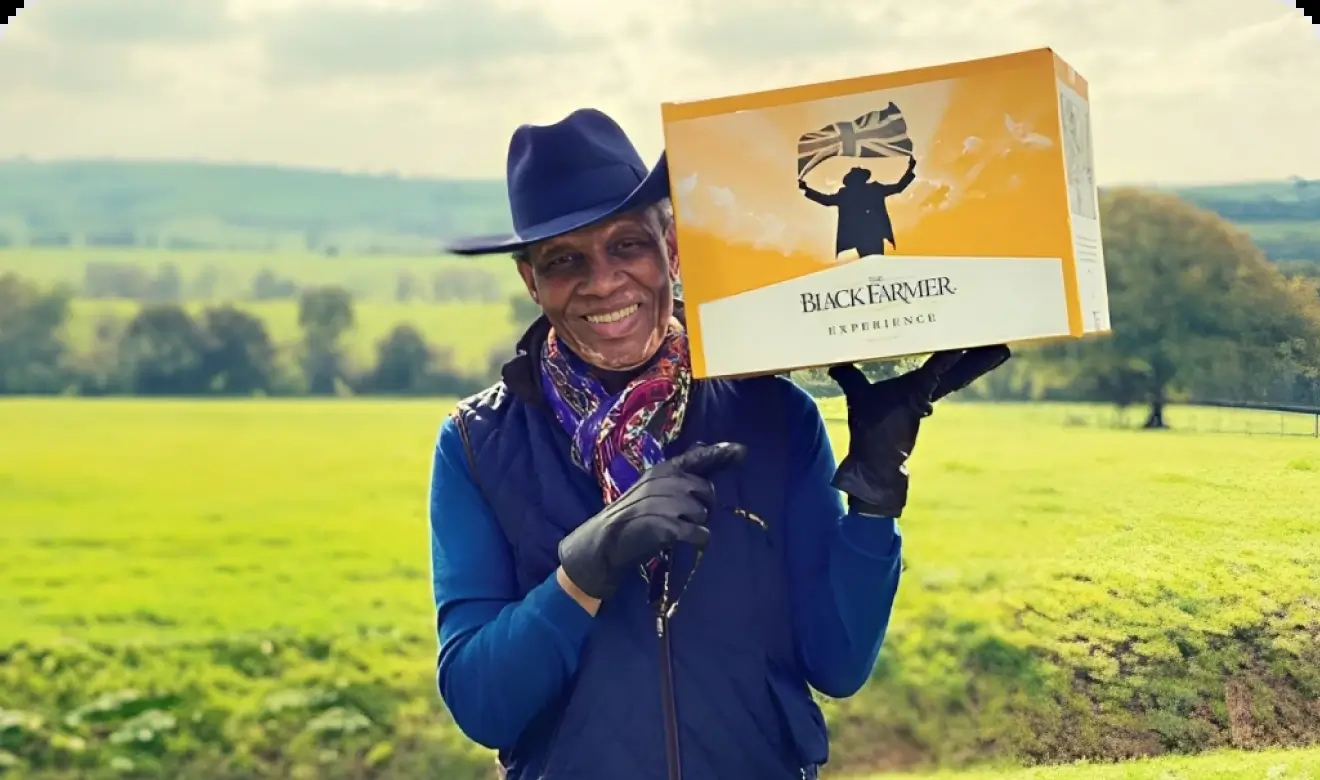 The Black Farmer
Food & beverage
An inspiring challenger brand retail value £14 million. As a well-established brand, we have forged unique partnerships with prestigious supermarkets. Renowned for our commitment to high-quality products, we have garnered excellent reviews and accolades. The brand boasts exceptional customer engagement, fostering strong connections and loyalty. We have a online farm shop and we will be opening our first Farm Shop on Market Row, in the heart of Brixton market, 2 mins from the underground. Opening November 2023, TBF Farm Shop will offer a wide range of, fresh produce, meats, pantry essentials and gifts, as well as prepared foods. A café and licensed bar complete the convenient and holistic shopping experience. The TBF brand has a strong following on all social media platforms and we have high-rating in Trustpilot and Which best buy reviews.
Learn more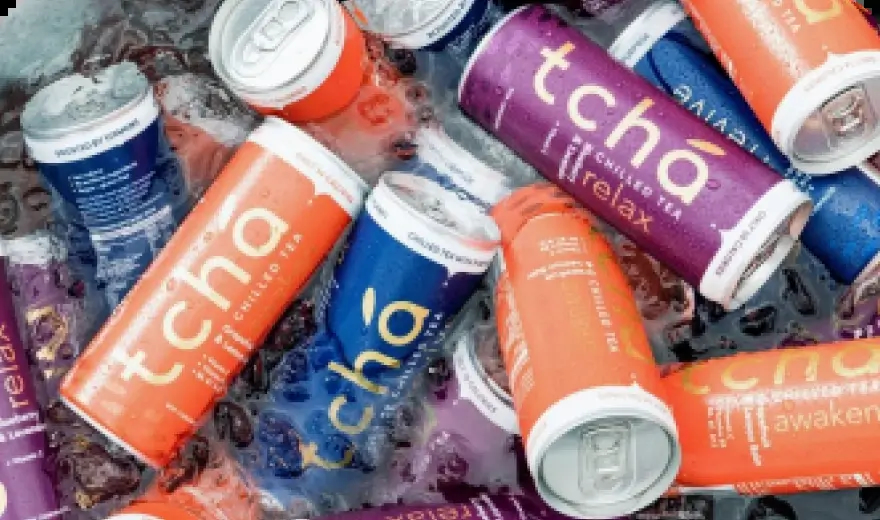 We make chilled tea with purpose. Vitamin fuelled, ready-to-drink tea based beverages that are good for both people + planet. Created by an ex-Gordon Ramsay chef turned developer for brands like Coca-Cola, tcha uses a base of Kenyan black tea blended with different tea top notes, flavours and vitamins to create low calorie, clean, uplifting drinks.
Learn more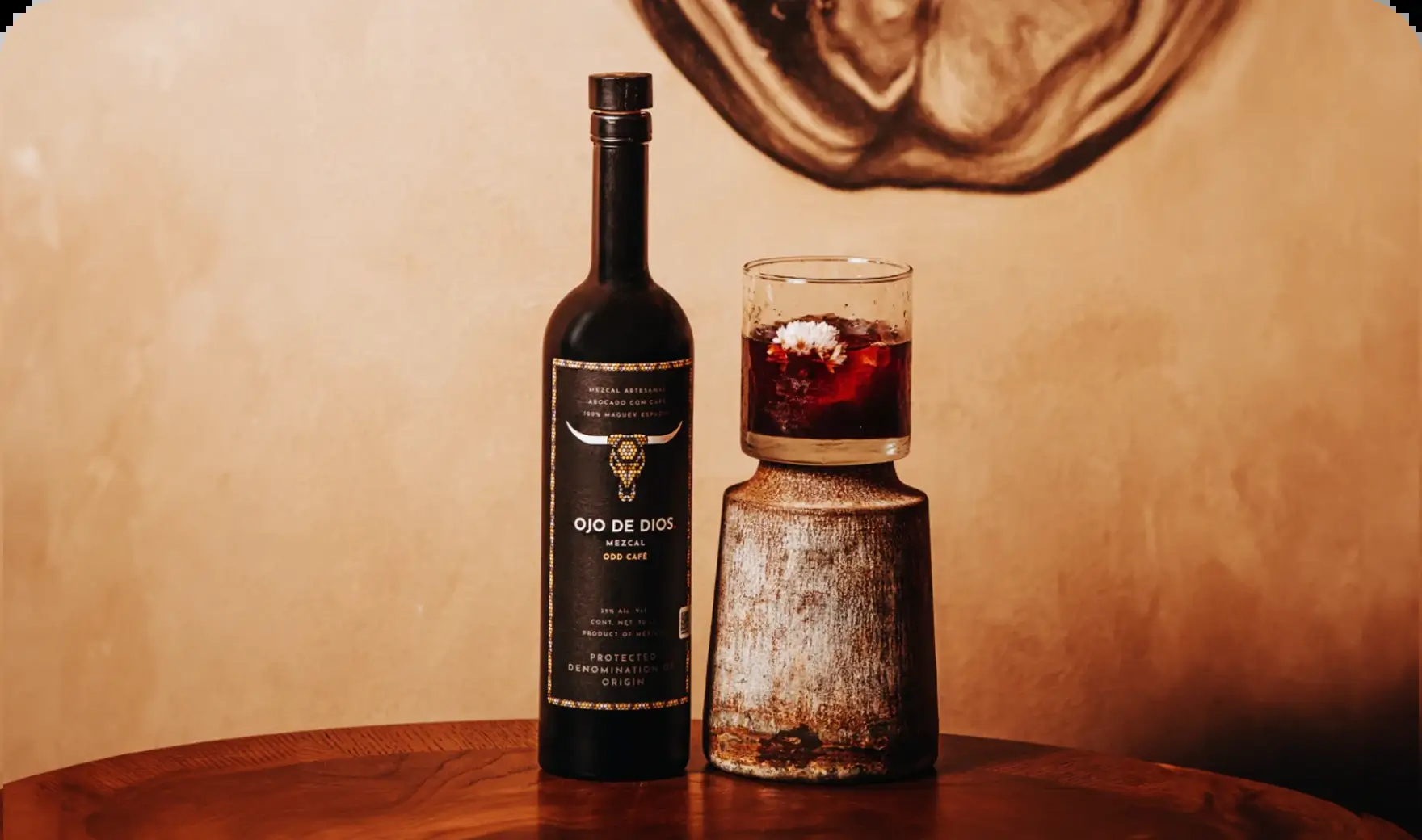 Ojo de Dios
Food & beverage
Ojo de Dios Mezcal is a premium mezcal brand that offers a unique and authentic taste of Mexico's traditional spirit. Their mezcal is handcrafted in small batches using 100% agave espadin and is distilled in copper stills to produce a smooth and rich flavour. The brand is committed to sustainability and ethical practices, sourcing its agave from local farmers and utilizing eco-friendly packaging materials.
Learn more

Bird and Wild
Food & beverage
Online purveyor of FMCG Brands including coffee brands, pet food, hygiene and gardening products with a portion of sales donated to various respected Charities in the UK - with over £100,000 donated to date. Brands include Brown Bear Coffee, Decadent Decaf, Bird & Wild Coffee, Seedzbox Pet Food and Kind Eyes Eye Care products with more to come. Magic Beans Trading Limited has revenues of approximately £2 million annually.
Learn more


Spoon Cereals
First breakfast cereals
Spoon exists to make breakfast better. To give people a good reason to get out of bed in the morning.
Learn more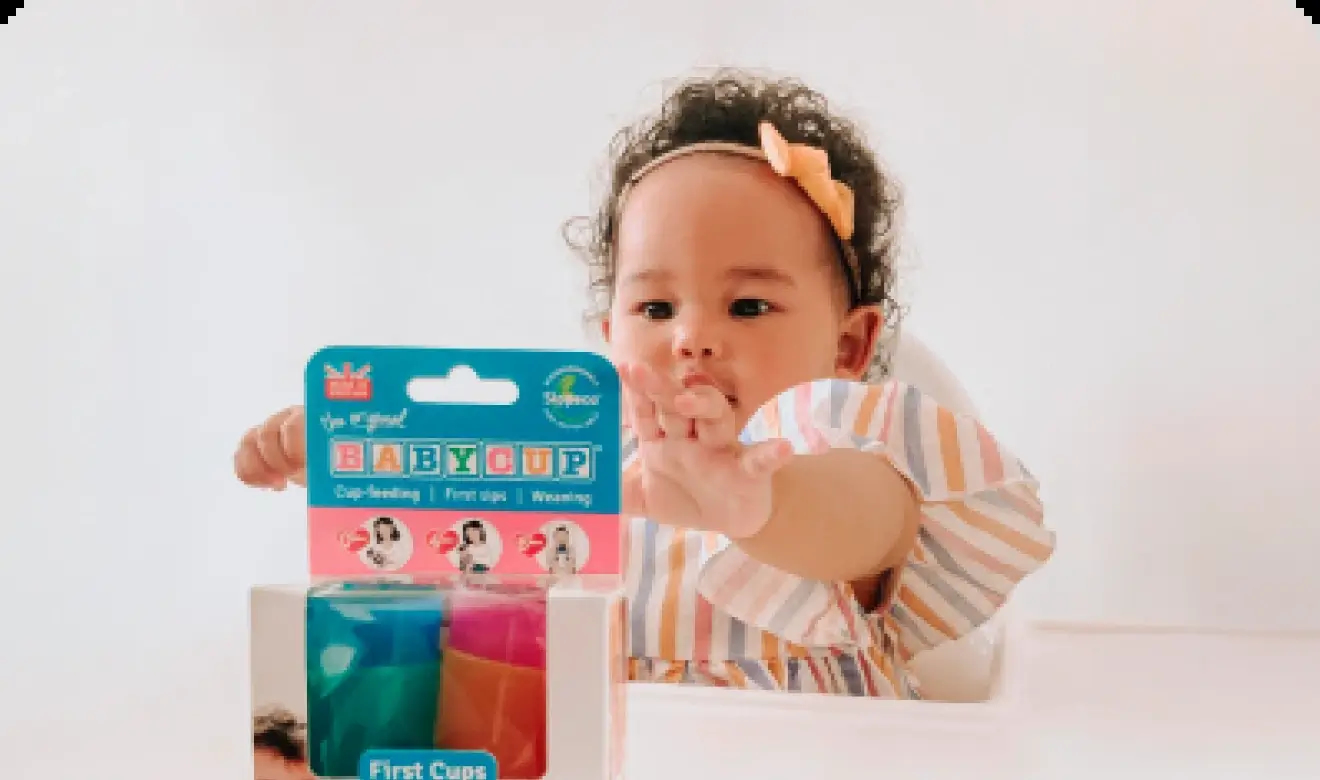 When it comes to little ones and a healthy start in life, oral health and development is a vital piece of the jigsaw, so we created mini open cups to encourage sipping which supports good oral health and development. Mini-sized to fit little hands and mouths, Made in Britain for reliable high quality and exceptional safety standards, approved by the Oral Health Foundation for reassurance and trust, and recyclable and biodegradable for sustainable, circular options. Our award-winning Babycup Sippeco First Cups are loved by little ones around the world and are available from retailers, via distributors and through public health services. An award-winning core product with range extensions coming to market soon too. Sip sip hooray!
Learn more

Positive Bakes
Food & beverage
We are a premium food producer on a mission to create the most delicious bakes with the least impact on our environment. Positive Bakes was born when we discovered that our son had a dairy allergy, and that finding tasty treats for him that weren't full of processed ingredients, preservatives and additives was virtually impossible. We realised that there was a gap in the market for delicious 'free from' products that didn't compromise on ingredients or sustainability. All our delicious bakes are made by our team in our modern gluten-free and plant-based bakery, and do not contain any palm oil, soya or artificial ingredients. Our range is packaged in environmentally-friendly, compostable, plastic-free packaging and delivered in beautiful gift boxes the following day. We supply direct to consumers in the UK and US, high end hospitality venues including hotels, spas, Wimbledon & Royal Ascot to name a few and premium retail stores including Whole Foods Markets and Selfridges.
Learn more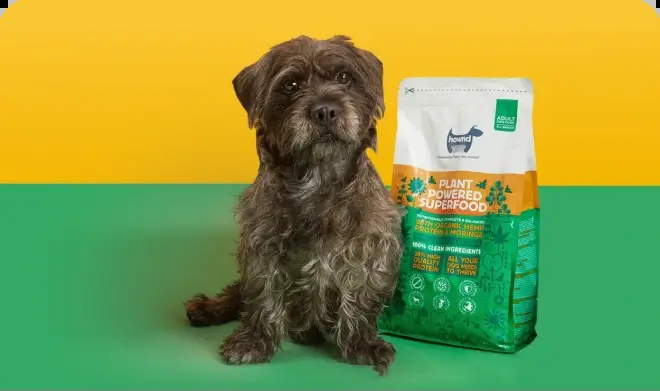 HOWND is the top plant-based and allergy-friendly lifestyle brand in the UK, dedicated to providing food and pet care products for your furry friend. Their range is cruelty-free certified and created to support your pet's health and wellness. With a presence in more than ten countries, including direct-to-consumer subscriptions, Amazon, and high-profile retailers, they've sold millions of products and are excited to lead HOWND into the future.
Learn more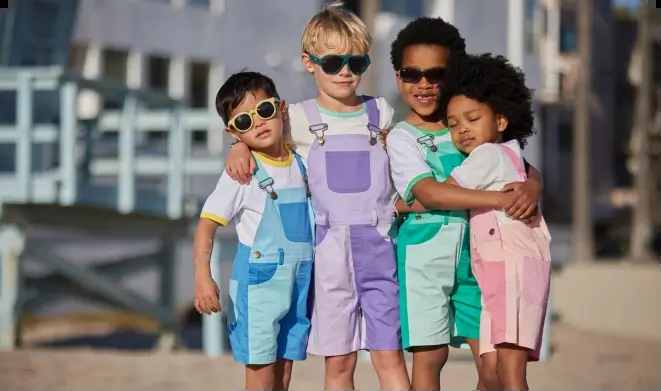 Dotty Dungarees
Baby goods
Founded by two mums looking for a slice of childhood nostalgia, Dotty Dungarees is the go-to shop for all things dungarees.
Learn more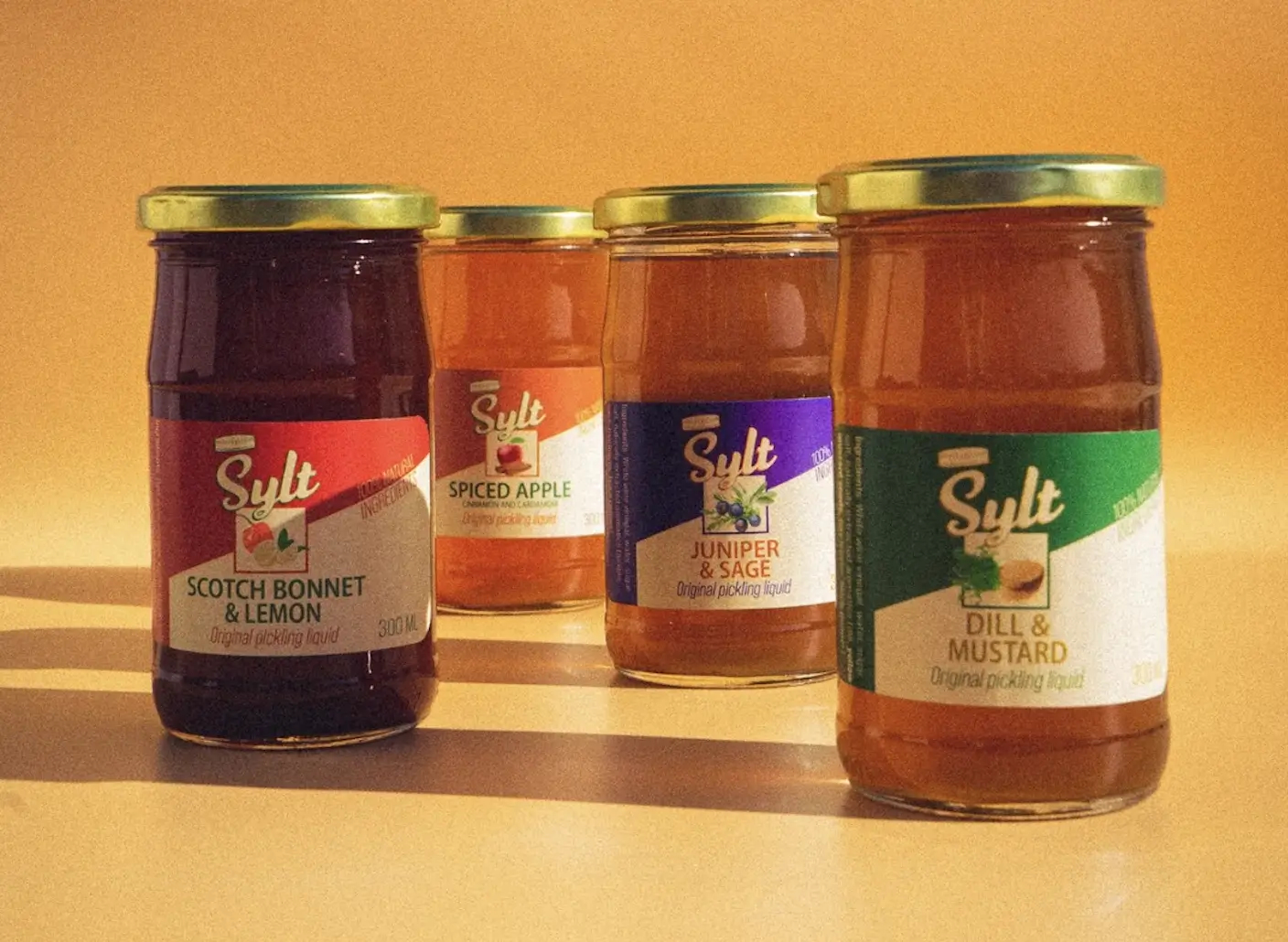 Sylt Pickling
Food & beverage
We produce a range of flavoured pickling liquids, with the goal of revolutionising the pickling process and making it easier than ever to pickle at home. Since our inception, we have built up four revenue channels – direct customer sales via our website and at markets, independent retailers, sales to bars and restaurants, and finally corporate pickle workshops. Over the last two years, our four original flavours have all received Great Taste awards; Scotch Bonnet & Lemon got two stars in 2022, followed by Spiced Apple with Cinnamon & Cardamom (two stars), Dill & Mustard and Juniper & Sage (one star each) in 2023.
Learn more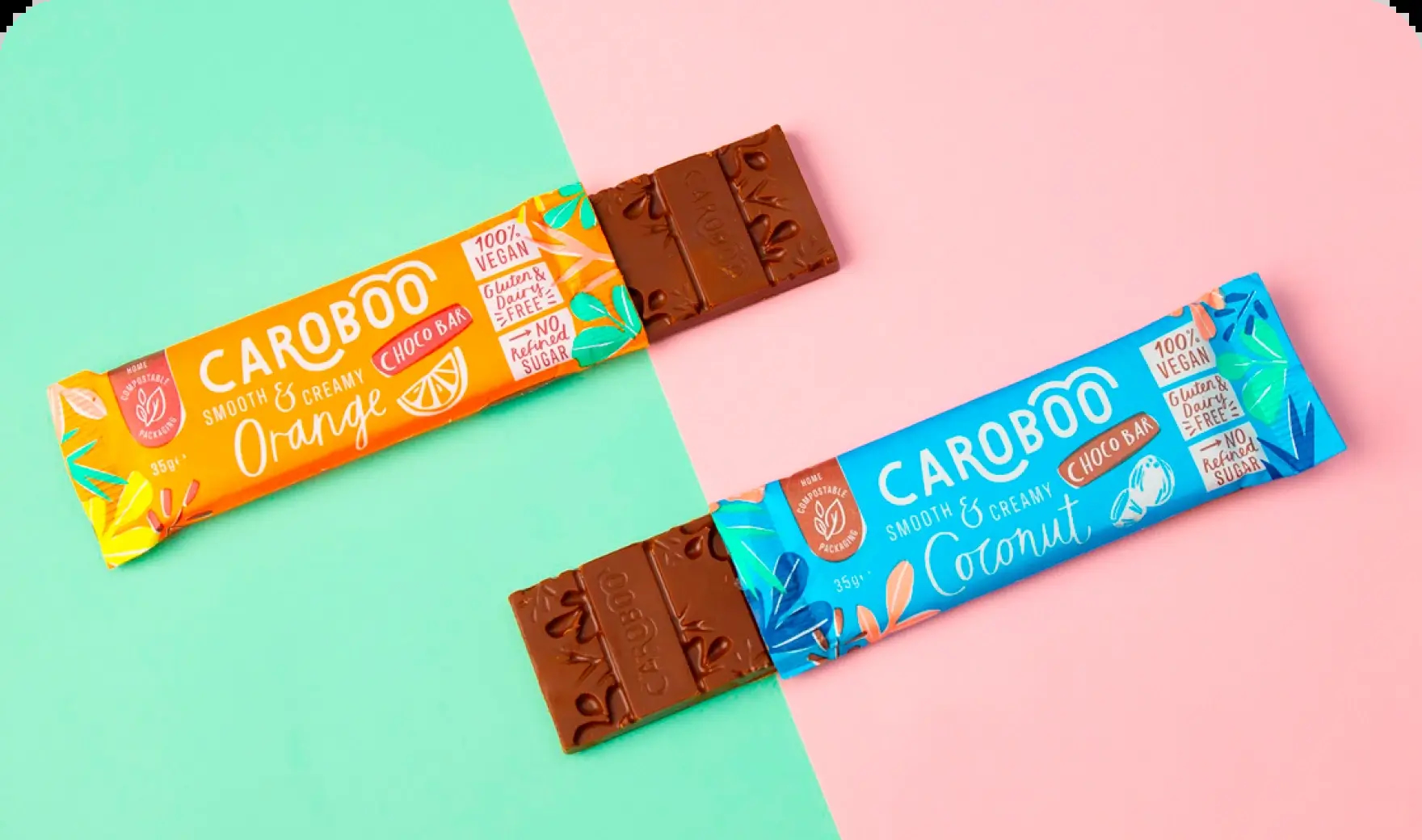 Caroboo is new UK brand of confectionery shaking up the Free From category with our range of 'better for you' carob bars. Caroboo is made with the sweetest carob sourced from the Mediterranean and allows us to make a confectionery bar that tastes super chocolatey and creamy but with 45% lower sugar compared to a regular milk chocolate bar. Sustainability and ethics are core foundations of how we make decisions in our business – that's why our ingredients are carefully considered and are either organic or use sustainable farming methods in growing and harvesting. We also chose to use fully home compostable wrappers too. No plastic wrappers here! Our bars are 100% vegan, gluten and dairy free and we are actively growing our distribution to meet more mainstream customers. We've sold over 300,000 bars to date are in approx. 700 independent health food stores, plastic free stores and leisure centres across the UK.
Learn more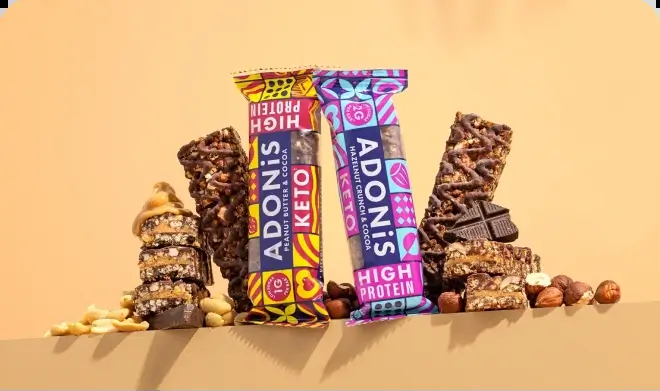 ADONiS is a London based brand for plant based keto snacks on a mission to fight the overconsumption of sugar. Plant based keto snacks, so we thought, would be the perfect missing link to a happy life in the office. But, it turns out, lot's of people do sport for losing weight and there it makes sense to stick to low carb and medium protein levels.
Learn more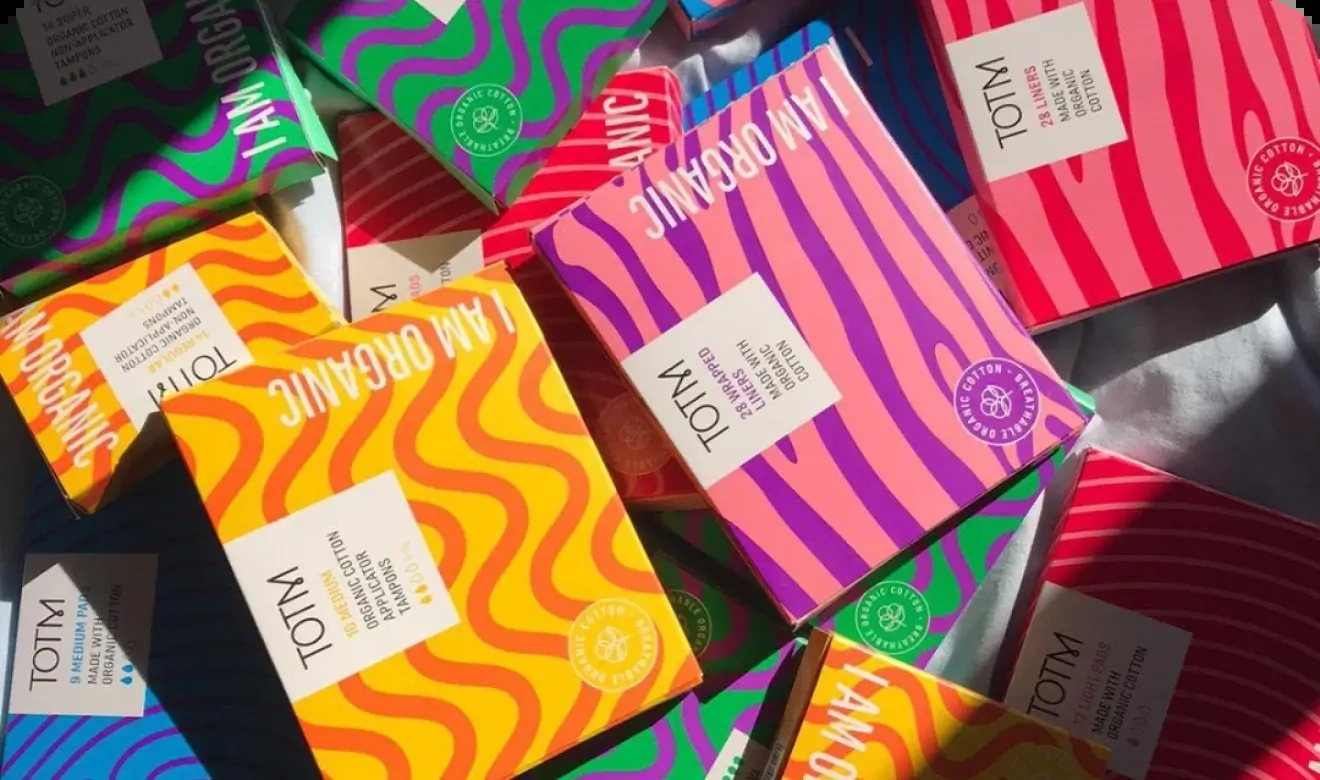 TOTM
Personal Care Products
TOTM is the leading brand of sustainable period care in the UK market. Available online and on subscription, in mainstream retail and in workplaces throughout the UK and across the EU. As a B Corp, they are purpose-led, bringing positive change to the industry; TOTM's products are organic, biodegradable, vegan, plastic-free, and carbon neutral and they are now actively removing plastic from the ocean. They also exist to drive meaningful social change, normalising the conversation around periods, breaking down stigma, and promoting equality and inclusivity.
Learn more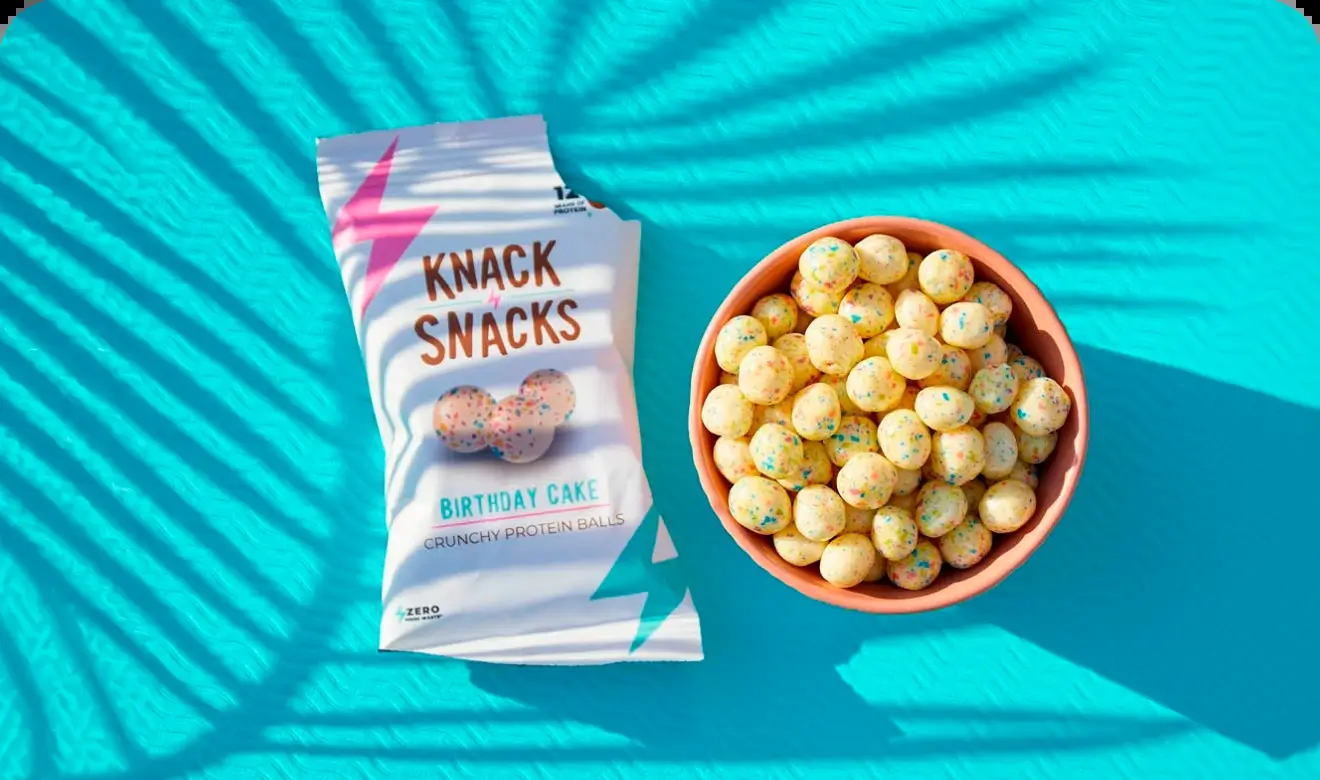 Knack Snacks
Food & beverage
At Knack Snacks, they are bridging the gap between healthy snacking and the sweets and treats we grew up with. By prioritizing flavour, clean ingredients, and balanced nutrition, they challenge the status quo that snacks can't be healthy, satiating, and taste delicious at the same time! All while working to have a positive impact on the environment by sourcing sustainable ingredients and creating zero food waste in the manufacturing of their products.
Learn more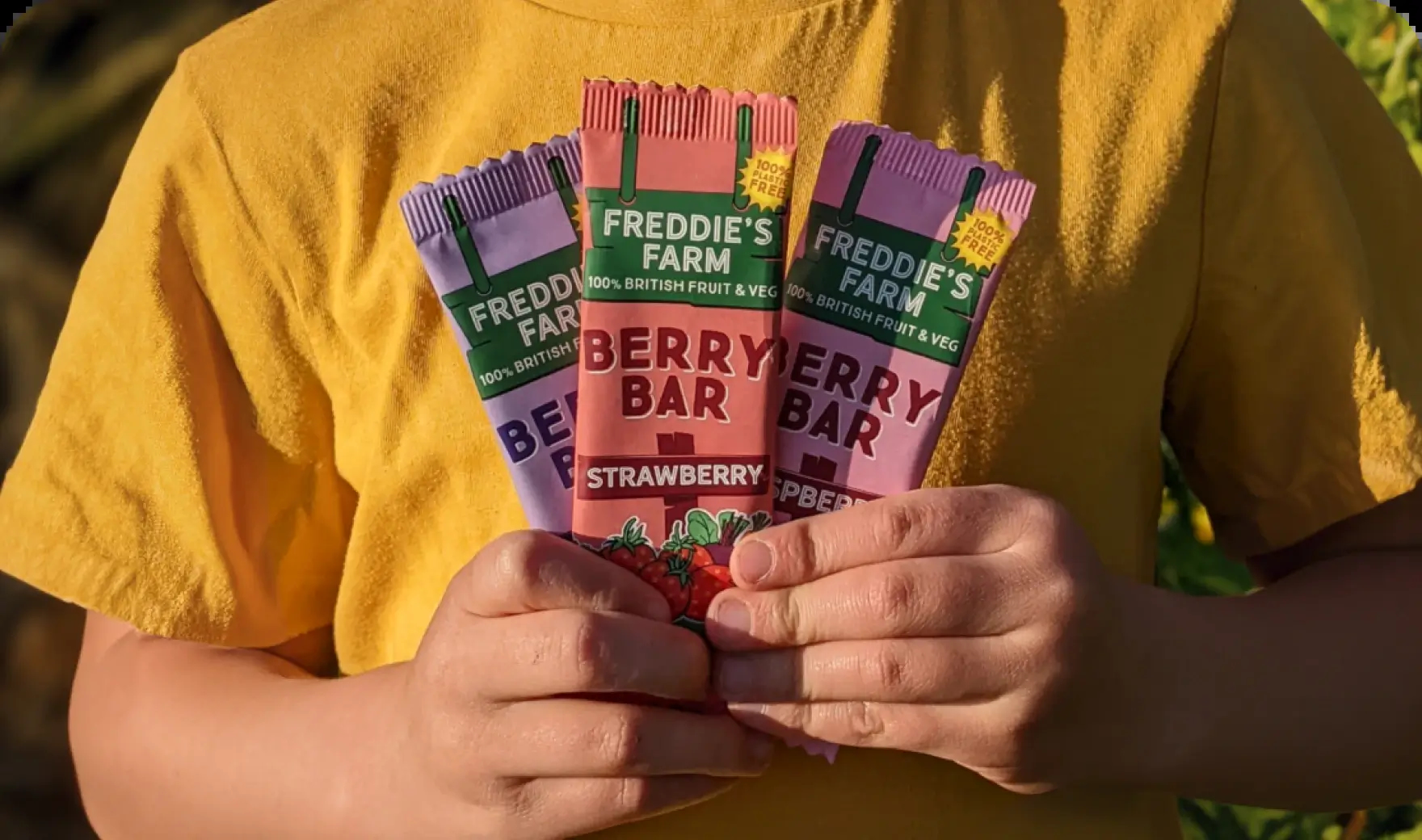 Freddie's Farm
Food & beverage
Freddie's Farm offers a unique range of snacks for kids. Their products come in environmentally friendly PAPER PACKAGING, and they exclusively use FRESH British fruit and vegetables, never relying on concentrates or purees. With no added sugar and minimal processing, these snacks are good for the planet and perfect for little tummies.
Learn more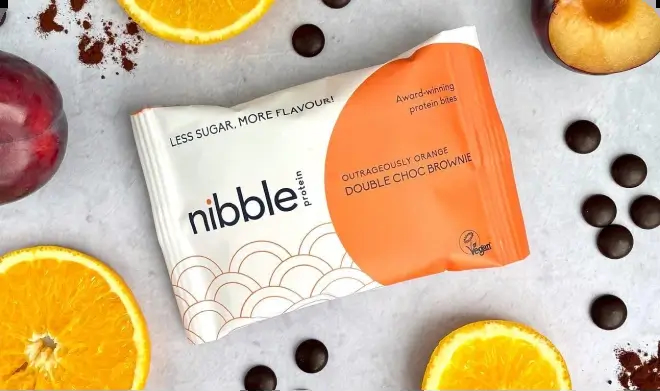 LESS SUGAR, MORE FLAVOUR! Nibble is decidedly different! Our innovative, multi-award-winning lower sugar goodies are made with the very best all-natural ingredients—absolutely no nasties! Containing a fraction of the sugar of most brands, our vegan snack bites and chocolate chips are a favourite amongst discerning customers, including leading nutritionists and pro athletes. And we're so fussy about using the very best ingredients, we've even developed our own award-winning, refined sugar free dark chocolate chips for our bites. Madagascan-sourced, Belgian-made and sweetened with just a touch of coconut sugar, these dark chocolate chips are seriously special!
Learn more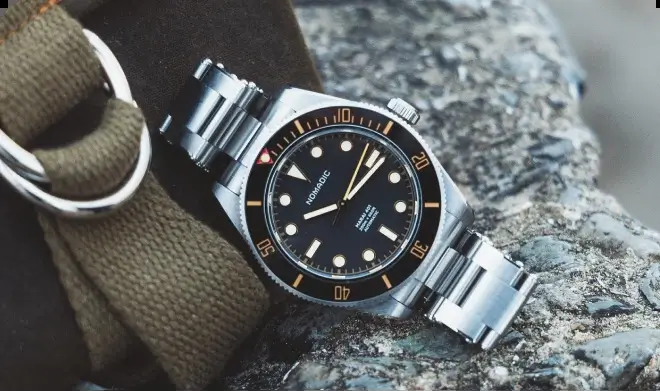 Nomadic Watches
Consumer goods sector
Based in Belfast, Nomadic makes adventure-proof watches with Swiss mechanical movements. Nomadic specialises in attainable, modern, mechanical watches with attention to detail and rugged durability. Inspired by Belfast's shipbuilding history, bold endeavours, and a longing for adventure, Nomadic sits at the confluence of heritage and modern purpose-led lifestyles. Operating directly to consumers through our e-commerce channel, Nomadic has delivered watches to 32 countries worldwide and received critical acclaim from many industry experts and YouTube reviewers.
Learn more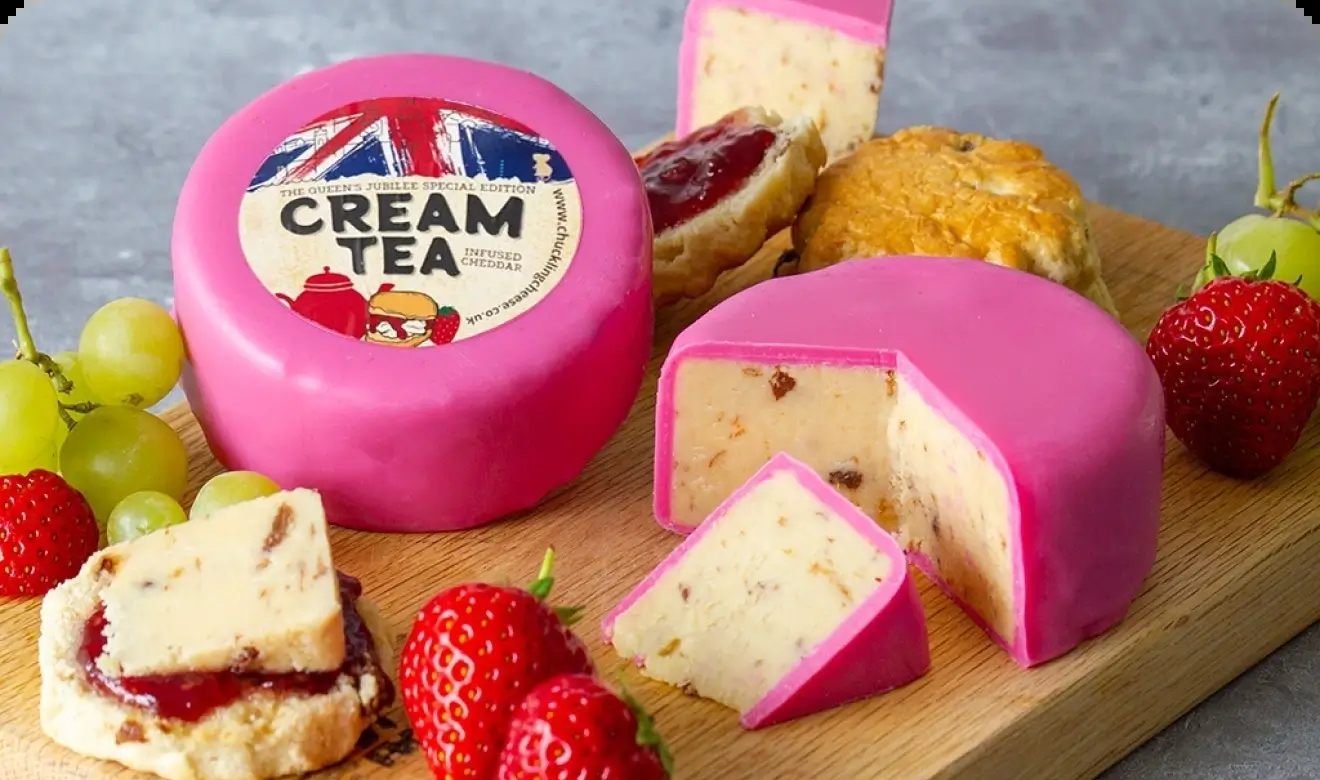 The Chuckling Cheese Company
Food & beverage
Welcome to the vibrant world of The Chuckling Cheese Company, a charming family-run venture, that sprang to life in 2015. At their core, the company is all about redefining the cheese experience. Their innovative take on traditional British cheeses is evident in every delightful bite. From vintage cheddars that have matured like fine wine to a traditional slice of Yorkshire blue cheese that whispers tales of tradition. The company has numerous routes to market including: Ecommerce via company website, Amazon, Not on the High Street & most recently via Tiktok including going live and selling directly on Tiktok platform which is having a hugely positive impact on the business. 5 Stores - These stores survived Covid and are now thriving having had 'cheese cafe' areas installed. B2b - the business has a growing list of independent retailers along with listings in local and national distributors & a new listing within CO-OP stores for all year round and Seasonal Christmas Products.
Learn more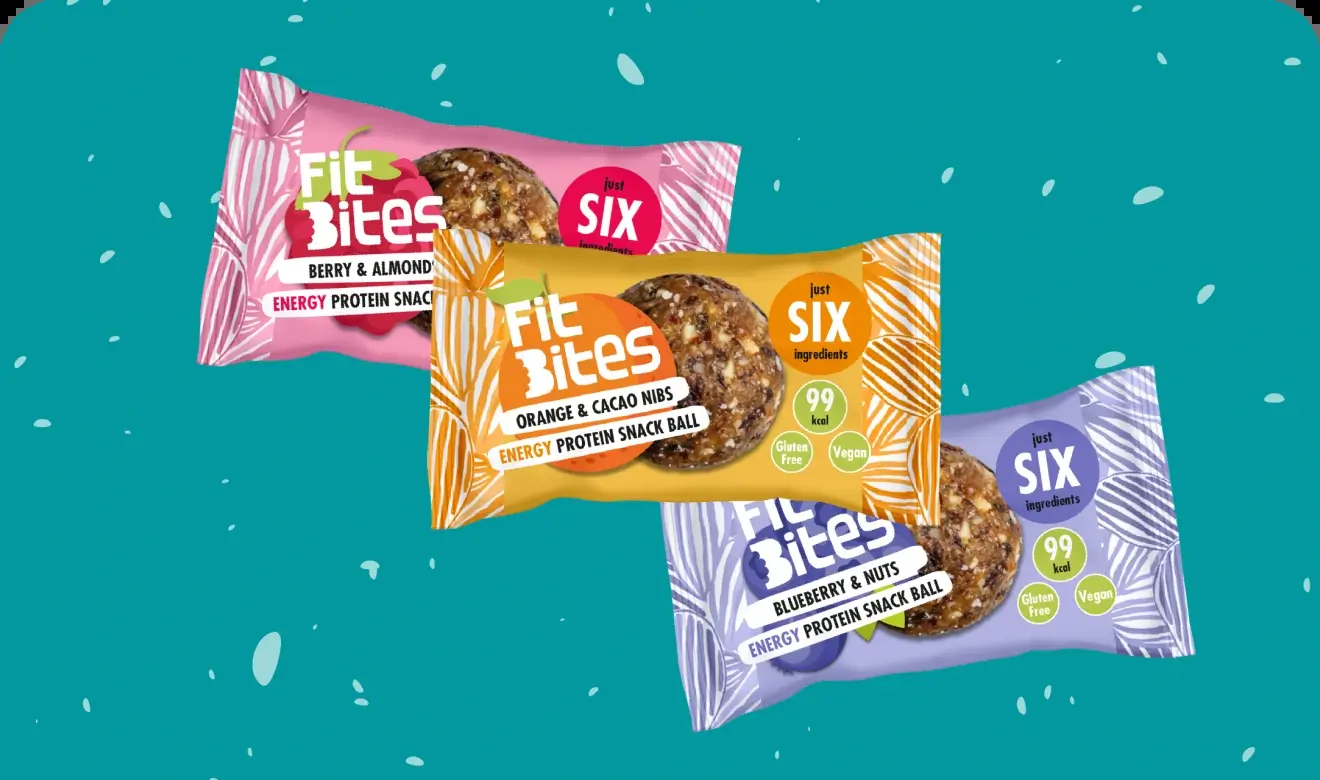 FitBites is a protein snack brand founded in 2016 that focuses on creating convenient and delicious snacks for active individuals. They successfully developed a range of hand-rolled protein balls that are easy to eat and digest while on the go. Today, FitBites operates a factory in Lodsworth, West Sussex, where they produce a variety of snacks on a daily basis. Their products are widely available on popular online marketplaces like Ocado and Amazon, and they even export to customers in the Middle East.
Learn more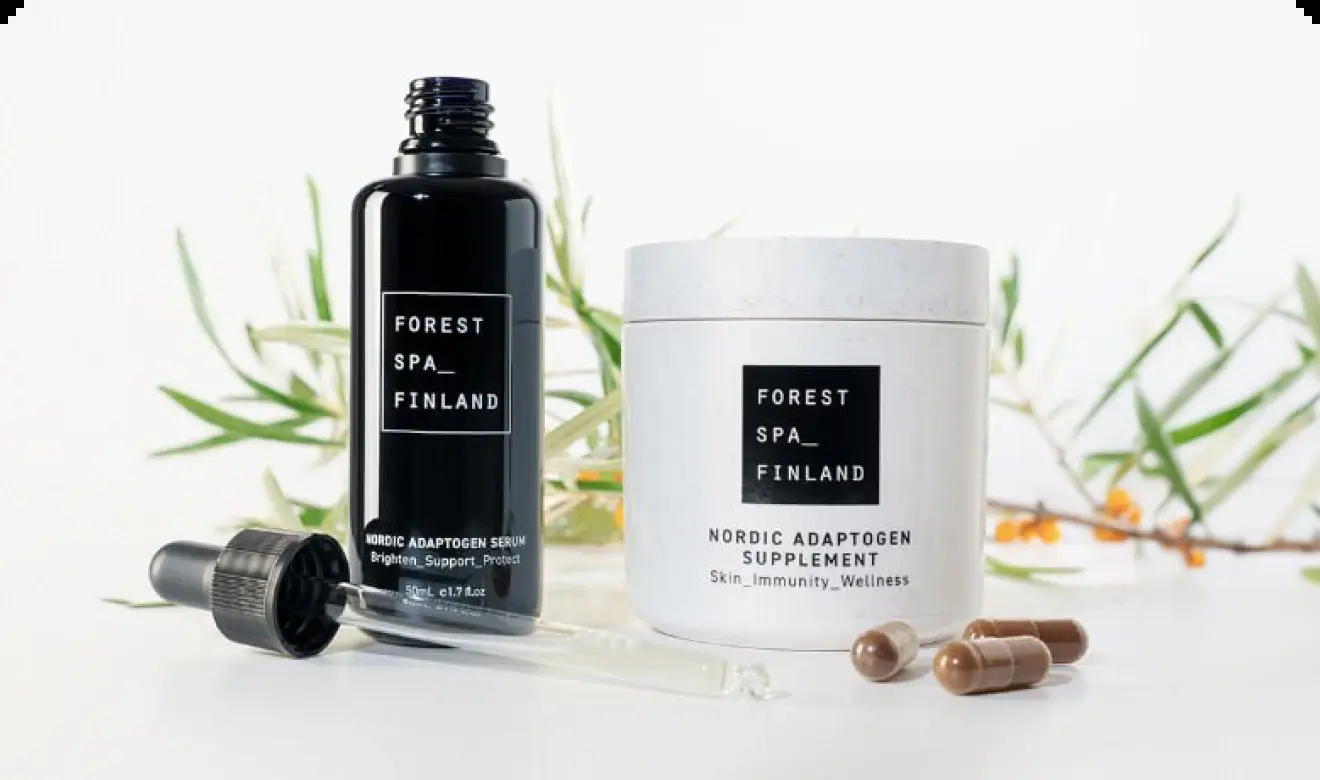 Forest Spa Finland
Beauty & hygiene
Forest Spa Finland is a super-natural line of products, featuring sustainably sourced, highest-grade forest plant extracts that work to internally immunise the skin – promoting a feeling of holistic wellness that vitalises the body, soothes the mind and, in turn, radiates outward into the skin that looks noticeably healthier.
Learn more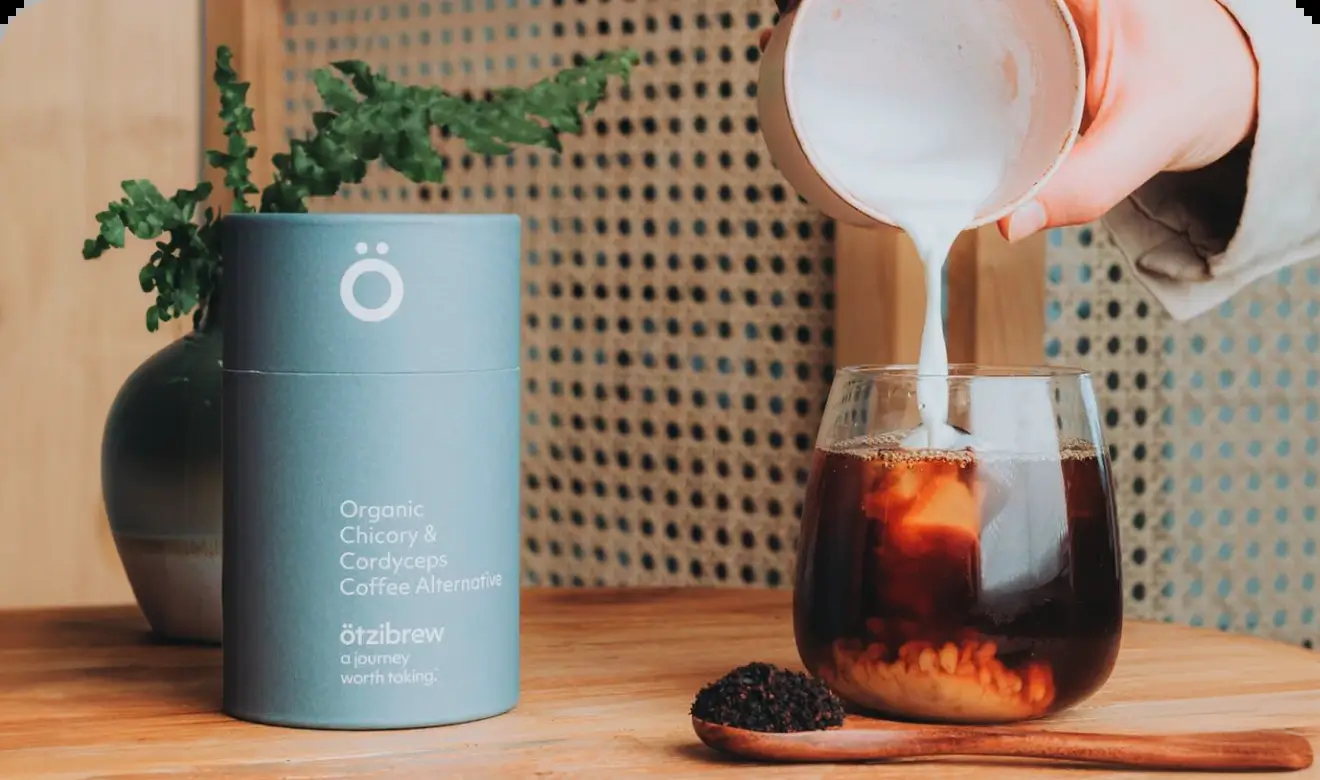 Fancy a Coffee Without the Coffee? Ever thought to yourself during a mid-afternoon energy slump, 'well, I need a coffee to liven me up, but I don't want to struggle to get to sleep tonight? Well, Tricia McNeilly had the exact same problem, and in response launched ötzibrew - a natural, healthy range of coffee alternatives. Jamie: I love the idea of healthy, natural alternatives to coffee - how did you come up with the concept? Tricia: I was addicted to caffeine, my sleep was affected and I was getting really bad headaches. I just didn't want another coffee in the afternoon, nor did I want to drink tea. So I set about creating some natural, healthy coffee alternatives. Jamie: What makes ötzibrew stand out? Tricia: It's 'coffee without the coffee' - a head-clearing taste that lifts brain fog, but without the burden of the buzz. Plus it's in very cool award-winning packaging that is sustainable and plastic free.
Learn more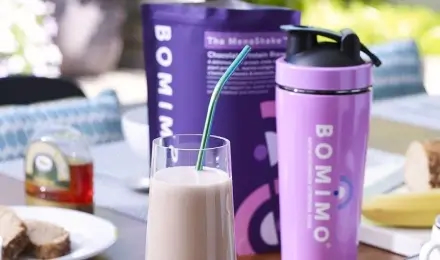 Girl Power Nutrition Ltd trades as BOMIMO® (Body + Mind + Mojo) and is a new UK based supplement brand specifically developed for women, by women, to help nourish the body and mind, and to help maintain a youthful vitality and optimism (mojo). BOMIMO® shakes have been designed to help support women to maintain optimum health at each hormonal stage, from puberty to pregnancy, perimenopause to post-menopause, helping them to achieve better balance to feel leaner, stronger, happier, energised, more vital every day. Each delicious shake has been scientifically formulated to contribute towards achieving hormonal equilibrium, alongside providing a combination of essential vitamins and minerals, plant-based proteins and super foods, botanicals and herbs, and ingredients to support weight management. Our products are sold online via our website bomimonutrition.com and via Amazon UK. We also sell to retail via wholesale distributors and directly to Holland & Barrett in the UK
Learn more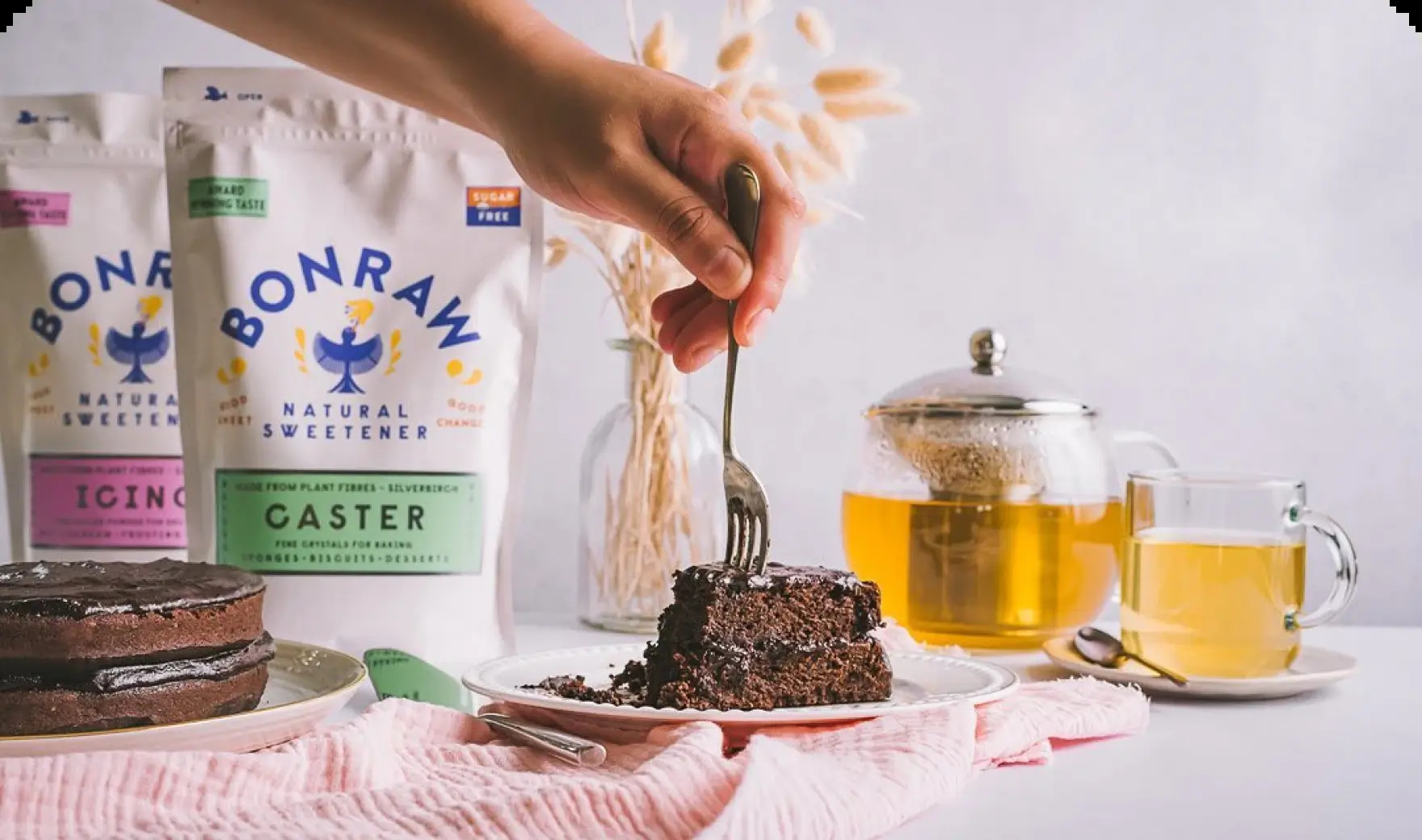 Bonraw Foods
Natural Sweeteners & Organic Sugars
We exist to disrupt the status quo of the sugar category championing through the brands pillars of naturalness, health and taste. MEET BONRAW. GOOD-SWEET FOR GOOD CHANGE. Our plant-based range of organic sugars and natural sweeteners make saying yes to sweet a pleasure again. This is sweet as nature intended. Our expertise in natural sourcing is unparalleled. Our ethical, versatile solutions sate all your sweet-seeking needs. For the bakers, baristas, cooks, and mixologists, the sprinklers, and the stirrers; the possibilities are plentiful and delicious. Our focus is on choices to feel good about. Choices that support your well-being, strengthen communities, and protect the planet. And more than being a positive choice over refined sugars, Bonraw is an extraordinary, everyday kitchen ingredient. Sustainable and wildly flavorsome, this isn't an alternative. Bonraw can be your first choice. Join us on our journey and let's feel good about sweet again. Certified B Corp business.
Learn more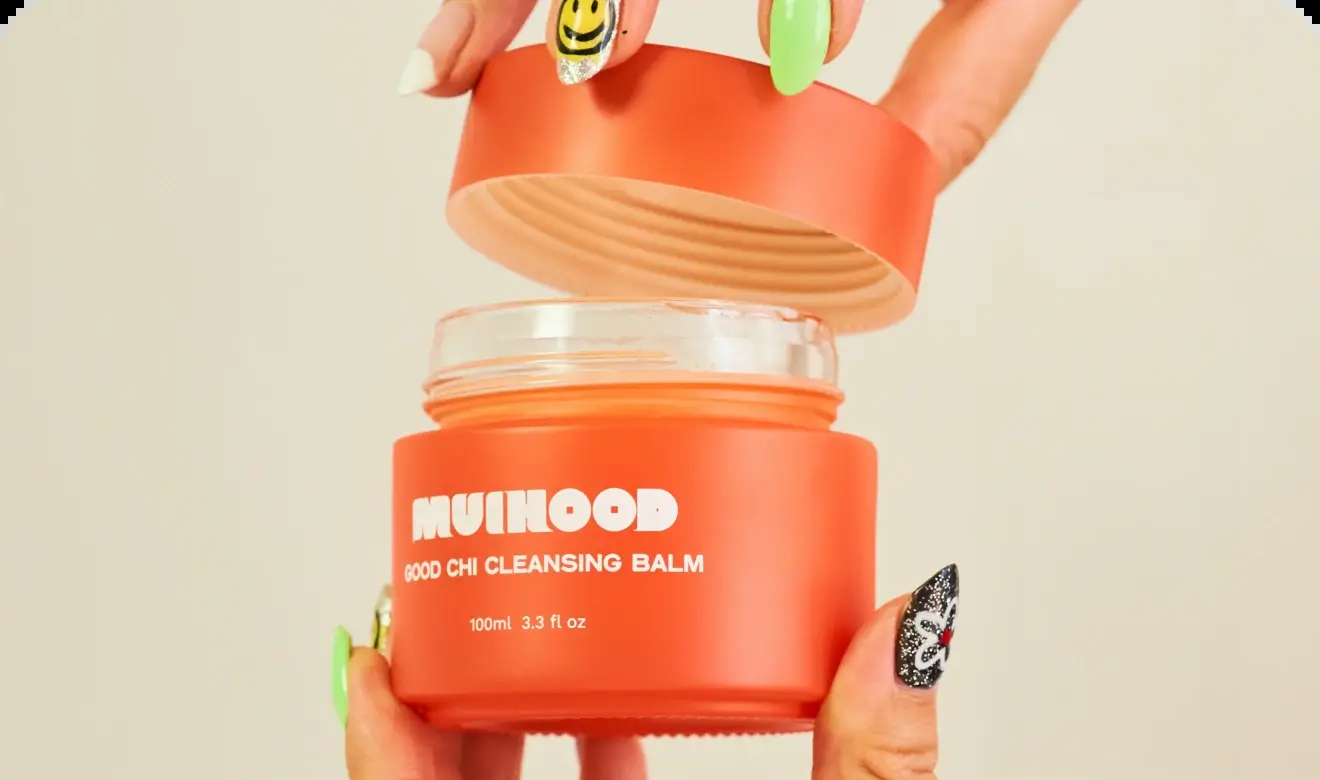 Muihood is a skincare brand rooted in Traditional Chinese Medicine. Our mission is to help our customers look after their skin through effective Traditional Chinese Medicine (TCM) & science-led products, whilst celebrating heritage beauty. The product What is it? A nourishing oil-based cleansing balm enriched with a herbal blend. Removes all make-up, excess oils and dirt, leaving you with soft, clean skin. Who is it for? People will want to cleanse their face with a nourishing oil balm. Suitable for all skin types, best for dry skin. How does it apply? Starts as a solid balm, then when in contact with skin, melts to a silky oil. Mix with water to turn into a milky emulsion.
Learn more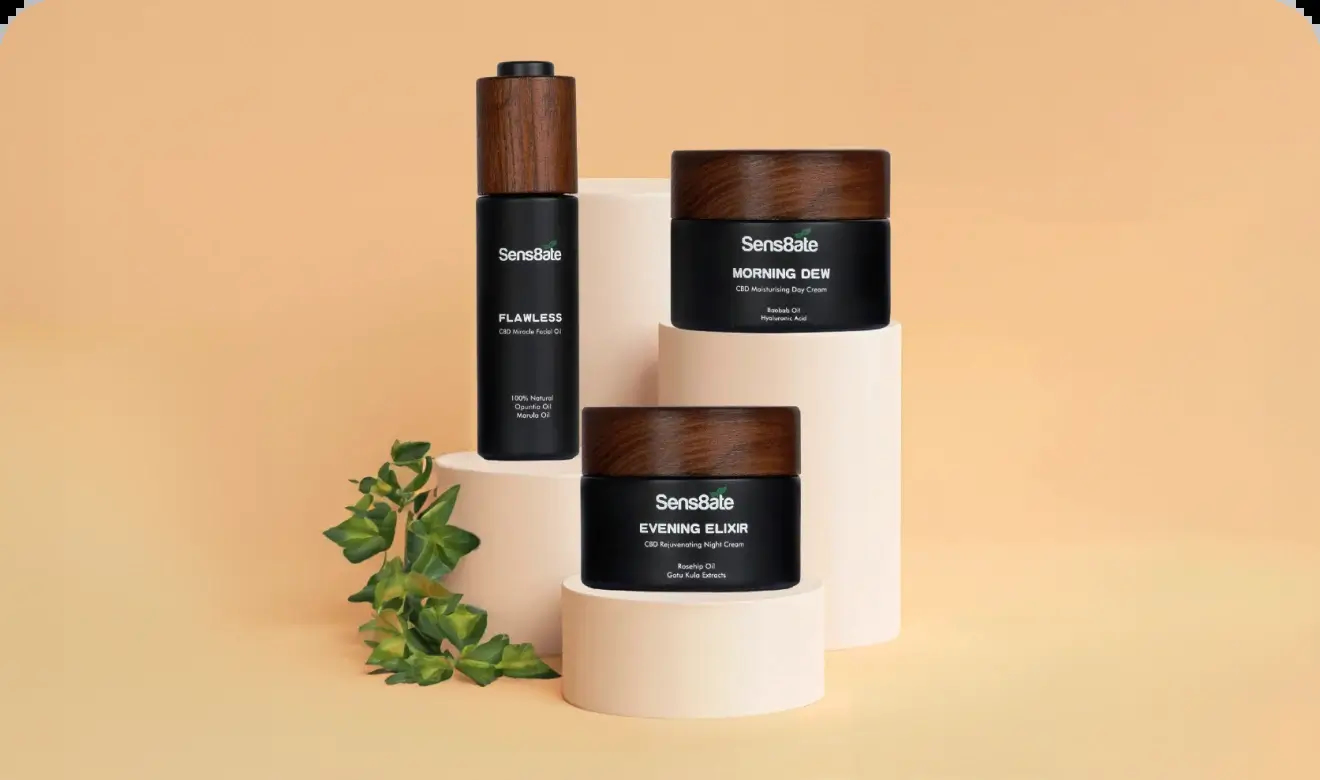 Sens8ate is a multi-award winning skincare brand dedicated to providing great skin health and restoring the skin's natural balance. Our range of premium botanical and CBD infused skincare products focus on inflamed, bacterial and distressed skin and we have combined powerful restorative oils to hydrate, nurture and revive lacklustre and damaged skin. Our containers and boxes are made from recycled glass, Bamboo and Birch wood and this unique packaging symbolises our commitment to promoting our sustainability values of safeguarding the environment. In 2022, we won 6 weeks shopping space in a shopping centre in London and the shop has been offered on a permanent basis. We have added a skin analysis tool both instore and online to help customers identify skin problems and recommend a personalised skincare routine.
Learn more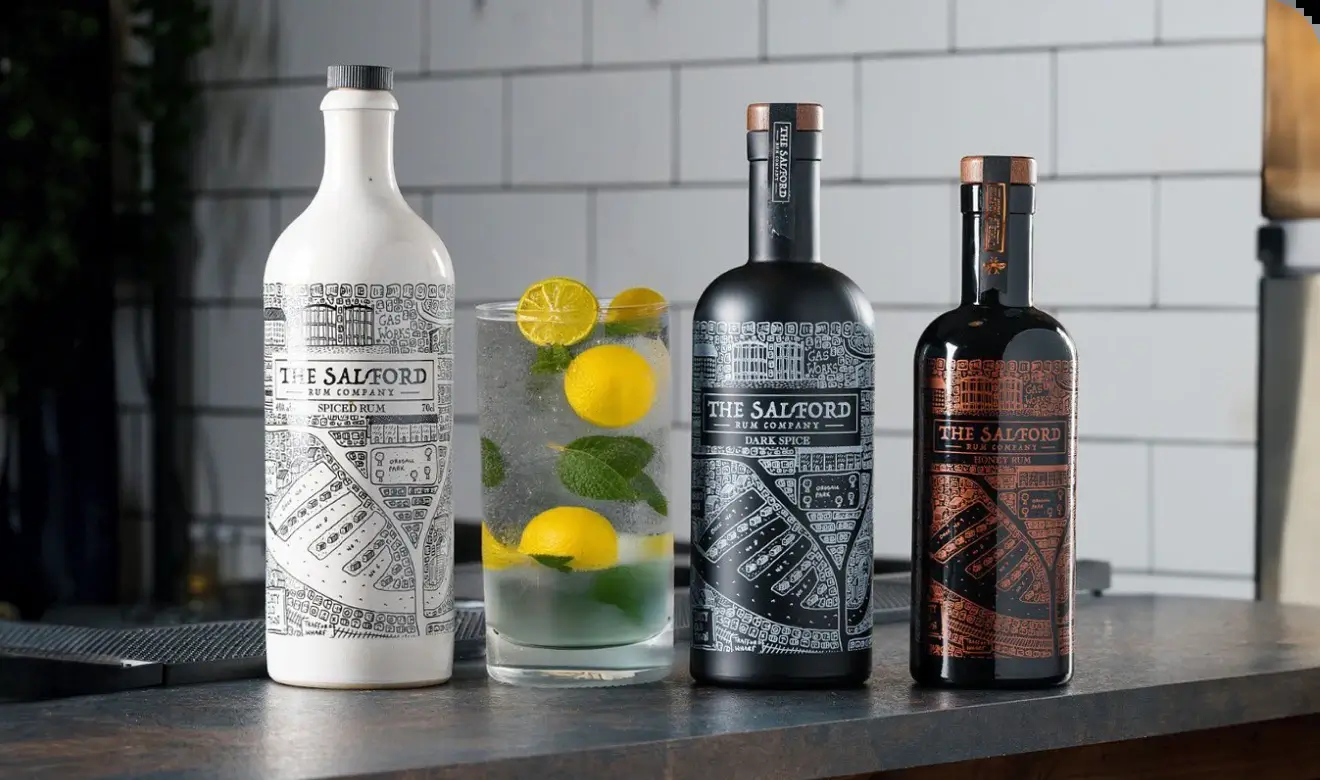 The Salford Rum Company
Food & beverage
The Salford Rum Company is an award-winning UK craft rum brand with a range of spiced rums that are inspired by the imports of Caribbean rums, fruits & spices that arrived through Salford Docks during its 1900s industrial heyday. The brand was launched in 2018 following the 'gin boom' when best friends and rum lovers James Harrison & Tommy Gaughan spotted a gap in the market for premium, craft rum. Salford Rum was launched with just £8000 in personal savings and has since gone on to achieve listings in major retailers including Waitrose, Morrisons, Co-op, Selfridges and Harvey Nichols. The brand also has a strong D2C and online retail presence as well as hundreds of on-trade listings with pubs, bars, restaurants and hotels throughout the UK. Salford Rum is produced in small batches at The Dirty Old Town Distillery, just a stones throw from the old docks and on the edge of Manchester city centre. The distillery features a 380L column still and cocktail bar which hosts weekly tours.
Learn more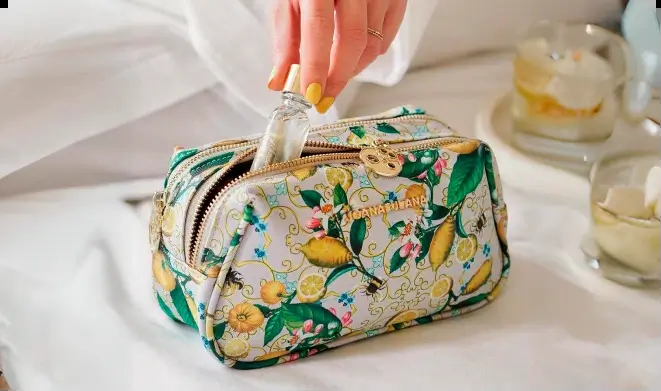 JOANAFULANA™
Consumer goods sector
Joana Fulana™, an independent British brand established in 2020, is revolutionising the travel accessory market by offering high-quality, practical and timeless products at an affordable price, ensuring great value for their customers. Each bag is a unique design made from environmentally conscious materials. They believe that when everything is organized and in its place, it's easier to appreciate, adapt, and embrace the wonders of the world. Investment Highlights Achieved 38% year-over-year growth since 2021, showing resilience and adaptability amid a global pandemic. Placed the accessory line in over 300 retailers across the U.K. and U.S. Established exclusive partnerships with distributors in high-growth markets like Taiwan and Hong Kong. Locked in an agreement for drop-shipping with one of biggest U.S luxury department stores. Groundwork for a U.S. launch, aiming to accelerate sales to £2.5M, backed by a comprehensive business plan and expansion into luxury hotels & resorts.
Learn more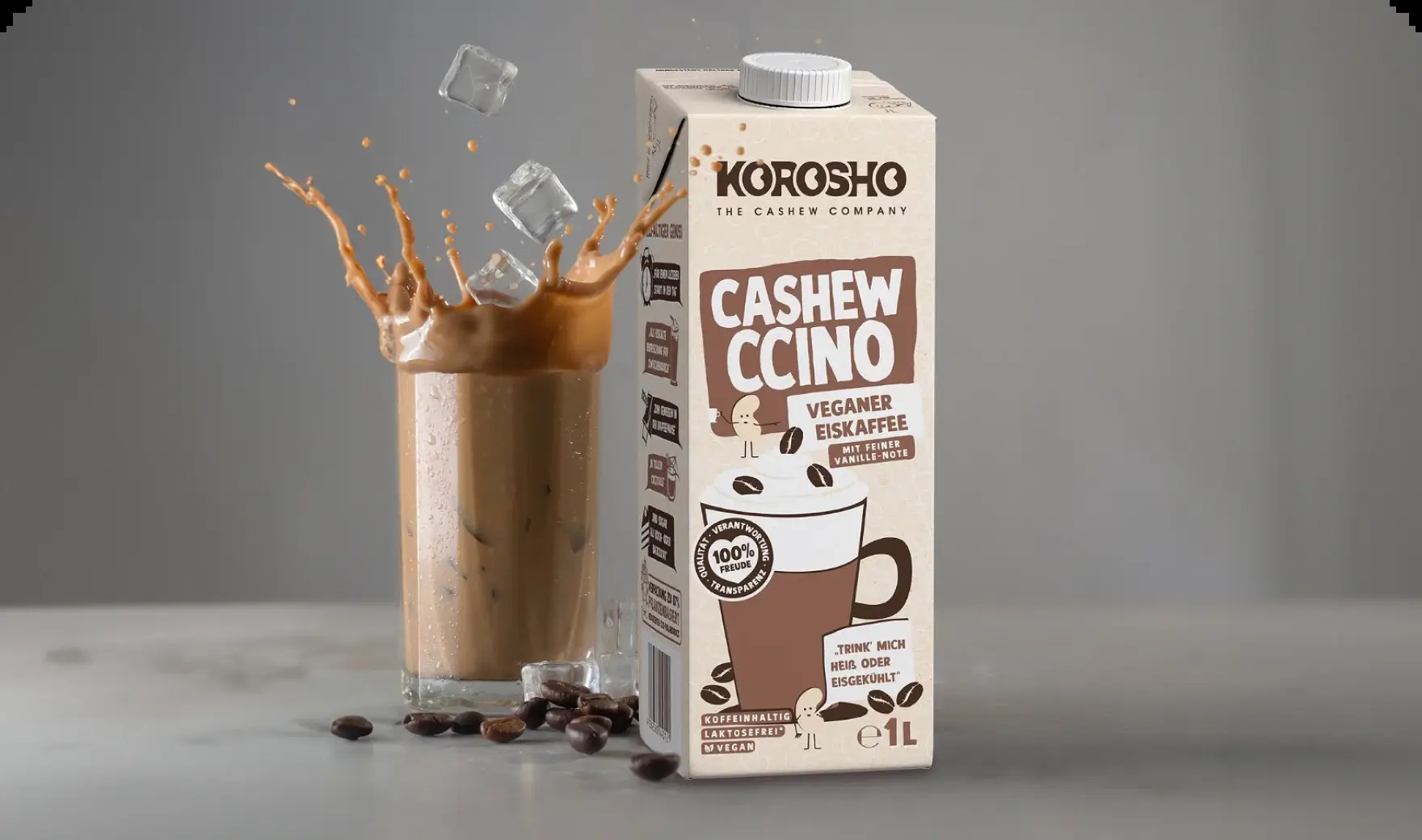 Korosho - The Cashew Company, we innovate Cashews! We are the world's first company, that aims at using the full potential of the cashew! While doing this, we try to solve the biggest challenges in the world's cashew trade: 1) Most of African cashews are processed in Asia and hence have to travel around the world 2) The value creation doesn't take place in the growing region and people suffer of too less money and food 3) A huge part of the cashew (cashew apple and shell = >80%) is not used today. Korosho sources the cashews directly from small farmers in Tansania and processes them together with women organisations in the growing region. We develop innovative products and sell our cashews as - giant cashew snacks in innovative tastes in the first plastic-free paper packaging - Super tasty and creamy vegan alternatives as a Cashew Barista, cooking cream or Cashewccino - Upcoming will be a meat alternative based on cashew apple. Thanks for supporting us in reaching these goals!
Learn more